What time will Trump report to US Justice? Will he be handcuffed? See all the details of a historic day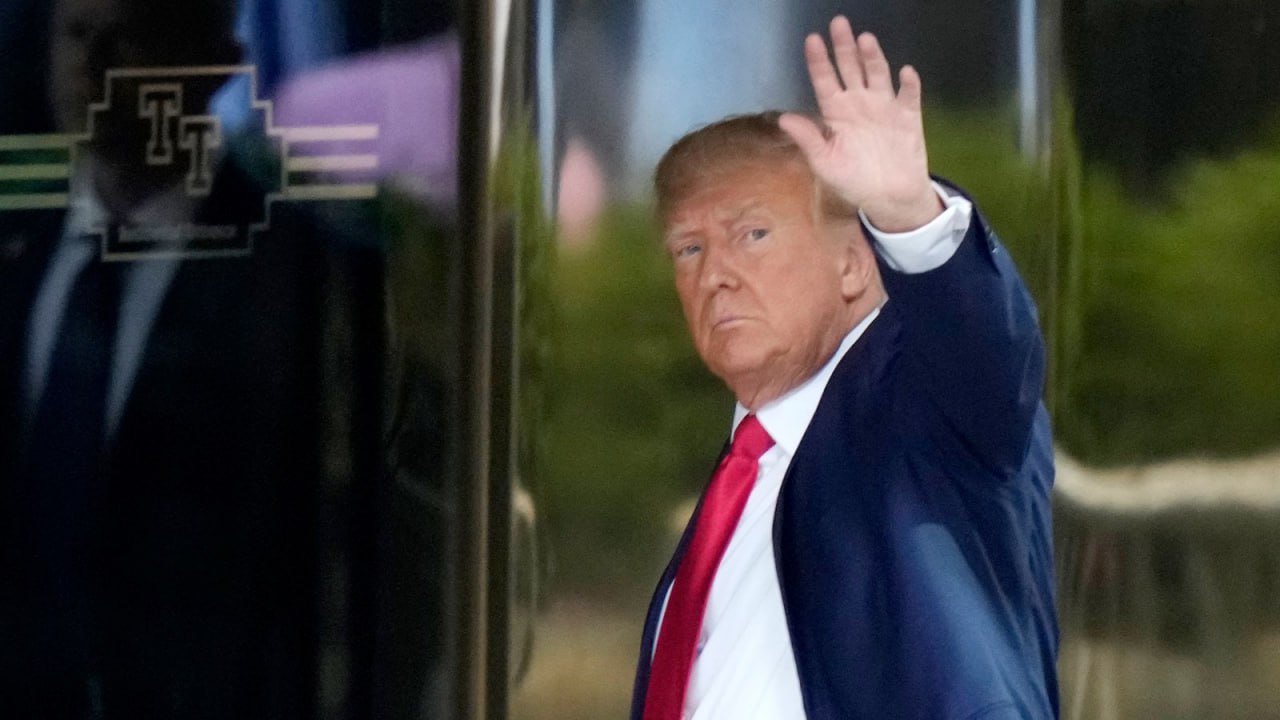 The date and time of the hearing for the indictment of former President Donald Trump has been confirmed by the court: April 4, at 3:15 pm, Brasilia time.
The Manhattan grand jury voted on Thursday to indict former President Donald Trump for falsifying business records in connection with a 2016 cash payment to porn star Stormy Daniels to remain silent about a 2006 affair she alleges. have had with Trump, an allegation he denies.
It has been reported that Trump faces 34 criminal fraud charges. On Tuesday, it will be the first time in history that a US president has been indicted.
Trump, a Republican, called the investigation a "fraud" and a "witch hunt" and argued that he is the target of political persecution by Manhattan District Attorney, Democrat Alvin Bragg.
As no former president has ever been criminally charged, there is no precedent for how to handle the lawsuit.
Trump is under Secret Service protection, which means agents are with him at all times.
He was asked to turn himself in on Friday, but his legal team said the Secret Service needed more time to prepare. He arrived in New York on Monday afternoon, less than 24 hours before the scheduled hearing.
Defendants who turn themselves in after facing criminal charges in the state of New York are usually held for several hours while their fingerprints are taken, their photo is taken, and they also undergo other procedures.
On Thursday, Bragg's office said it reached out to Trump's lawyer to resolve how the surrender would take place. Before the court announced that the indictment was scheduled for Tuesday, Trump's attorney, Joe Tacopina, said that Tuesday was a likely date for the court hearing.
Six-figure payouts have been made to Daniels and former Playboy model Karen McDougal, who are said to have had affairs with Trump years before he entered the political arena. Trump has denied these allegations.
Trump allies paid women not to speak out about their grievances during the 2016 campaign.
The editor of the National Enquirer paid Ms. McDougal $150,000 for her story and then didn't publish it. The deal was arranged by then-Trump mediator Michael Cohen.
Cohen himself paid Mrs. Daniels. He was then reimbursed the $130,000 by Trump, with additional bonuses and payments to Cohen being incorrectly recorded as attorney fees.
Unbelievable support for miles as we depart to New York! pic.twitter.com/Qa0c2pXBip

— Eric Trump (@EricTrump) April 3, 2023
The Trump Tower, where the former president is, is taken over by the police, in a closed siege. #TrumpForPrison2024 #NewYorkCity #USA pic.twitter.com/m53FXcvuxl

— Hugo Borges (@HugoBor73884636) April 4, 2023
Join our WhatsApp group, clicking on this link
Join our Telegram channel, click this link
Source: https://www.diariodocentrodomundo.com.br/a-que-horas-trump-se-apresentara-a-justica-dos-eua-ele-sera-algemado-veja-todos-os-detalhes-de-um-dia-historico/