West started the conflict and we are using force to end it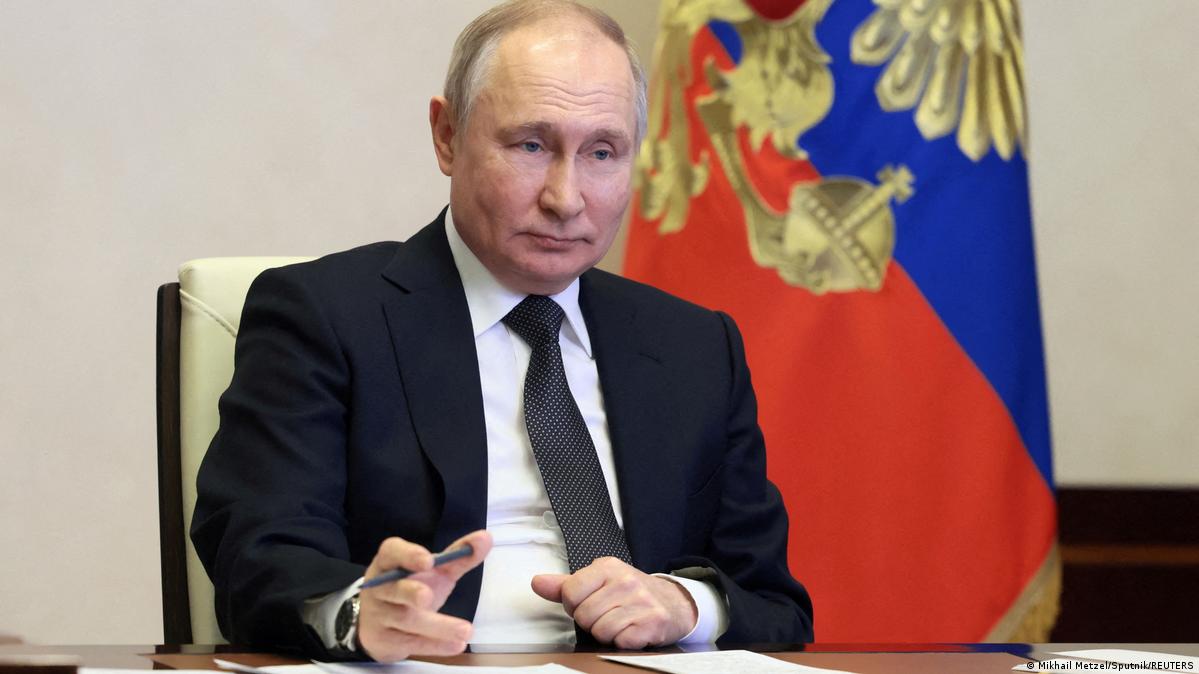 This Tuesday (21), during a rare face-to-face speech, Russian President Vladimir Putin accused the United States and European countries of wanting to destroy his territory and made a new wave of threats.
A few days before the invasion of the neighboring country completed one year, Putin spoke to an auditorium made up of members of the Federal Assembly, Russia's main legislative body, and members of the country's Armed Forces, in addition to its ministers.
The war, for Putin, is the result of a quest by Western countries, led by the United States, for "unlimited power" in world affairs and politics.
The Russian leader stressed that defeating Russia is impossible and that the West's attempts to inflict strategic defeat on his country are failing.
"What does this mean for us? It means ending us once and for all. That is, they intend to transform the local conflict into a global confrontation. This is how we understand all this, and we will respond accordingly, because in this case it is already about the existence of our country. But they also cannot fail to understand that it is impossible to defeat Russia on the battlefield," said the president.
The Russian also said that Western countries admitted that the 2014-2015 Minsk agreements, intended to pave the way for peace in Ukraine, granting status to the People's Republics of Donetsk and Luhansk, were nothing more than "a diplomatic show, a bluff".
"They are almost proud and revel in their betrayal… The whole time while Donbass was burning and blood was being shed, while Russia was earnestly seeking… a peaceful solution, they were playing with people's lives. They were playing, as they say in certain circles, with a stacked deck," she said.
Finally, Putin accused the West of using this "despicable method of deceit" during campaigns in Yugoslavia, Iraq, Libya and Syria. "They will never get away from this disgrace," he said, adding that, as former colonial powers, Western nations had grown accustomed to believing they could get away with anything.
For the Russian president, the war is necessary to protect his "homeland", guarantee "true independence" and protect the maintenance of his country's traditional "values", constantly threatened by the West, according to him.
Join our WhatsApp group,
clicking on this link
Join our Telegram channel, click this link
Source: https://www.diariodocentrodomundo.com.br/putin-discursa-sobre-a-guerra-da-ucrania-ocidente-comecou-o-conflito-e-estamos-usando-a-forca-para-cessa-lo/