US congressmen ask the FBI to investigate whether terrorism in Brasilia was planned in the US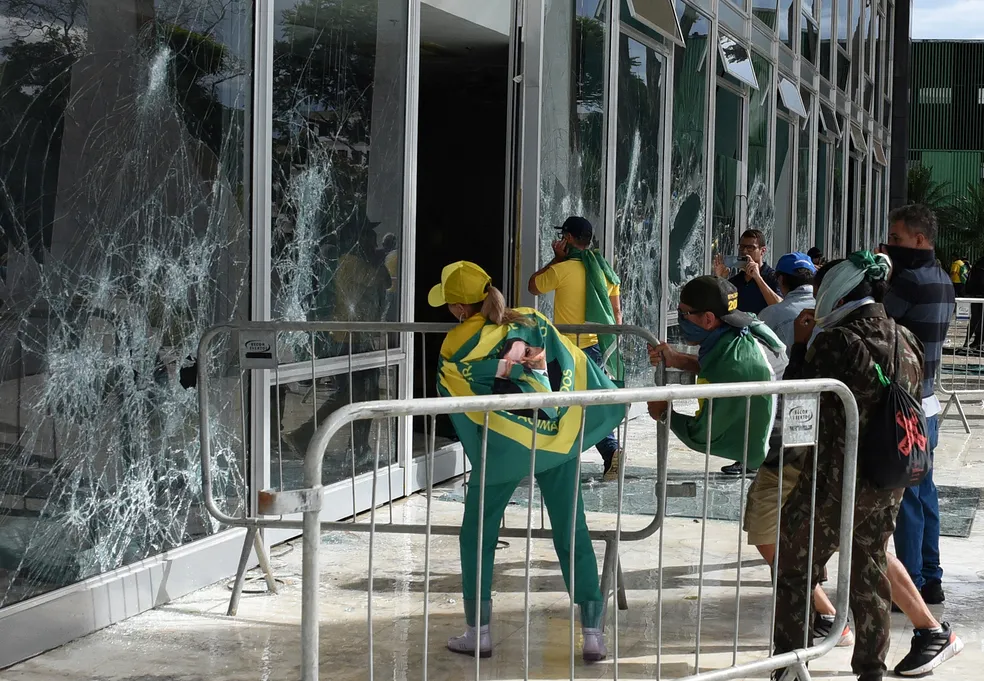 About 46 US Democratic Party Representatives sent a letter to US President Joe Biden, requesting that the Justice Department hold accountable "any Florida-based actors who may have funded or supported the violent crimes of January 8" when coup plotters invaded the headquarters of the Three Powers in Brasília. With information from g1.
The congressmen also asked for the revocation of the diplomatic visa of former president of Brazil Jair Bolsonaro (PL).
The letter was sent to the US president on Wednesday night (11), four days after the terrorist attacks in the federal capital.
"The illegal and violent attack on January 8 against Brazilian government institutions built on months of pre- and post-election fabrications by Mr. Bolsonaro and his allies, claiming that the October 30 presidential election had been stolen," lawmakers say to Biden, urging the president to "fully cooperate" with Brazil to clarify the former captain's role in the episode.
"According to our understanding, since Mr. Bolsonaro entered the United States when he was still president of Brazil, he may have done so on an A-1 visa, which is reserved for individuals on diplomatic or official visits. As he is no longer the President of Brazil nor does he currently hold the position of a Brazilian official, we request that he reassess his situation in the country to verify if there is a legal basis for his stay and revoke any diplomatic visa he may have", say the parliamentarians, in the letter which Washington Post had access.
Bolsonaro's refusal to participate in the inauguration of President Luiz Inácio Lula da Silva (PT), the numerous unproven accusations of electoral fraud and his attacks on members of the Federal Supreme Court are listed by American congressmen as indications that he was behind the anti-democratic acts to the headquarters of the Three Powers.
In the letter to Biden, lawmakers ask the president to put the FBI, the American federal police, to investigate whether and how the attacks were planned on American territory. And to legally hold possible mentors and funders of the acts in Brasilia who are based in Florida.
Join our WhatsApp group, clicking on this link
Join our Telegram channel, click this link
Source: https://www.diariodocentrodomundo.com.br/congressistas-dos-eua-pedem-que-fbi-apure-se-terrorismo-em-brasilia-foi-planejado-nos-eua/