Trump says he will be arrested on Tuesday, calls for protests to 'take our nation back'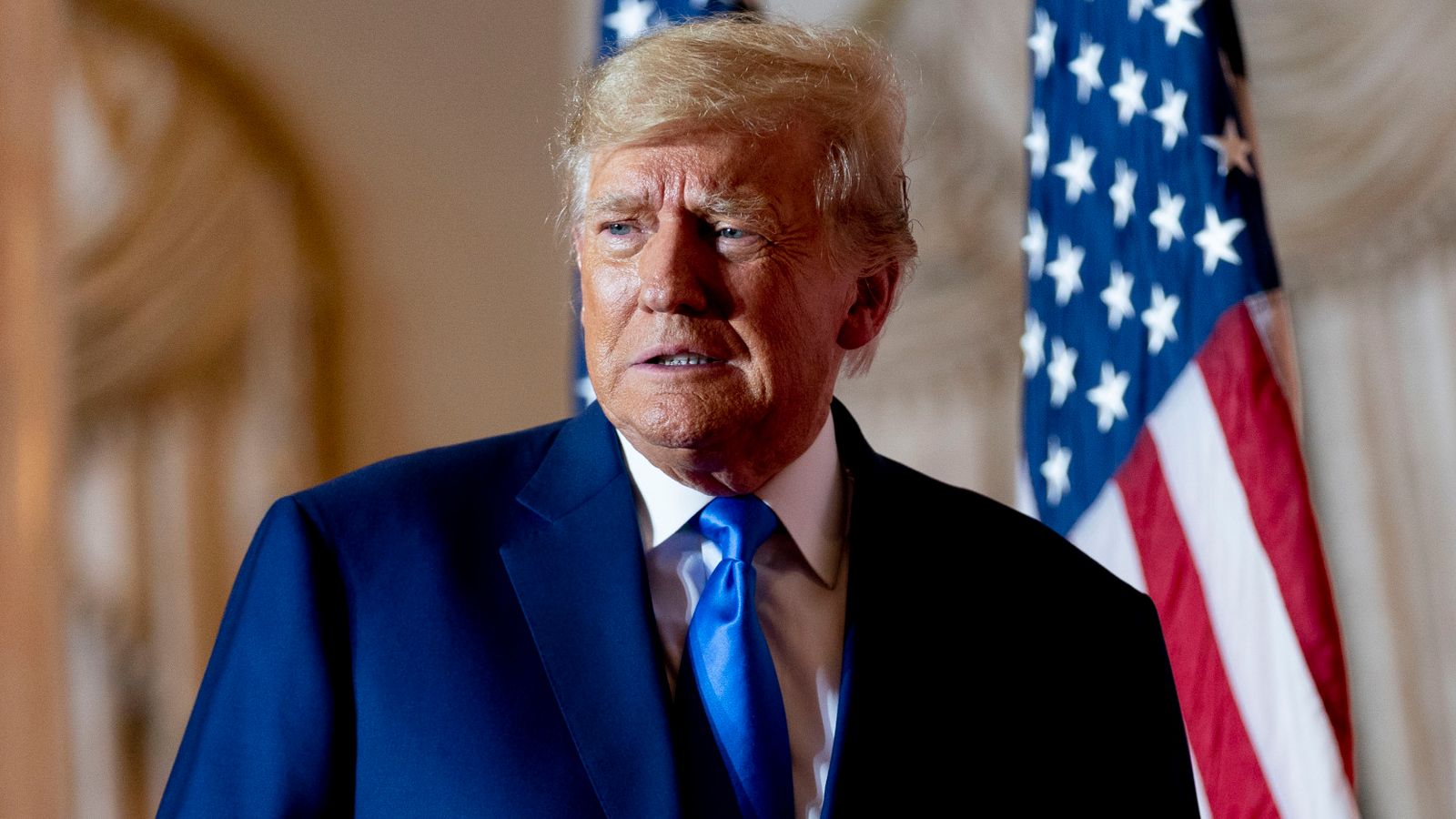 Donald Trump has said he will be arrested on Tuesday and has called for protests to "take our nation back".
In an angry post on his Truth Social page on Saturday, in all caps, the former US president lashed out at "a corrupt and highly political Manhattan district attorney" who is likely to file charges against him over a clandestine payment. made to porn star Stormy Daniels before the 2016 election.
The text:
"NOW ILLEGAL LEAKS FROM A CORRUPT AND HIGHLY POLITICAL MANHATTAN DISTRICT PROSECUTORS OFFICE, WHICH HAS ALLOWED NEW RECORDS TO BE SET IN VIOLENT CRIMES AND WHOSE LEADER IS FINANCED BY GEORGE SOROS, INDICATE THAT NO CRIME CAN BE PROVEN, AND BASED ON AN OLD AND COMPLETELY DEMORALIZED (BY SEVERAL OTHER PROSECUTORS!) FAIRY TALE, LEADER REPUBLICAN CANDIDATE AND FORMER PRESIDENT OF THE UNITED STATES OF AMERICA WILL BE ARRESTED ON TUESDAY OF NEXT WEEK. PROTEST TAKE BACK OUR NATION!"
The claim that he will be taken into police custody comes less than a day after reports that law enforcement authorities in New York are quietly bracing for the possibility that Trump will stoke civil unrest if he is subjected to any form of legal liability.
The call for protests is an echo of the coup attempt he spearheaded on January 6, 2021, when he called for a "savage" protest that ended in tragedy in Washington.
The Manhattan district attorney's office has yet to indicate that Trump was actually charged in the bribery case — or any other matter. But the investigation is just one of several with potential criminal risk for the former president.
Trump also faces accusations from prosecutors in Fulton County, Georgia, and from two separate federal investigations, now led by a Justice Department special counsel, Jack Smith.
Now it is waiting for the imitation of his pet chimpanzee, Jair Bolsonaro.
Source: https://www.diariodocentrodomundo.com.br/trump-diz-que-sera-preso-na-terca-e-convoca-protestos-para-tomar-nossa-nacao-de-volta/