Together for Change wins San Luis: Poggi prevailed, with the support of Adolfo Rodríguez Saá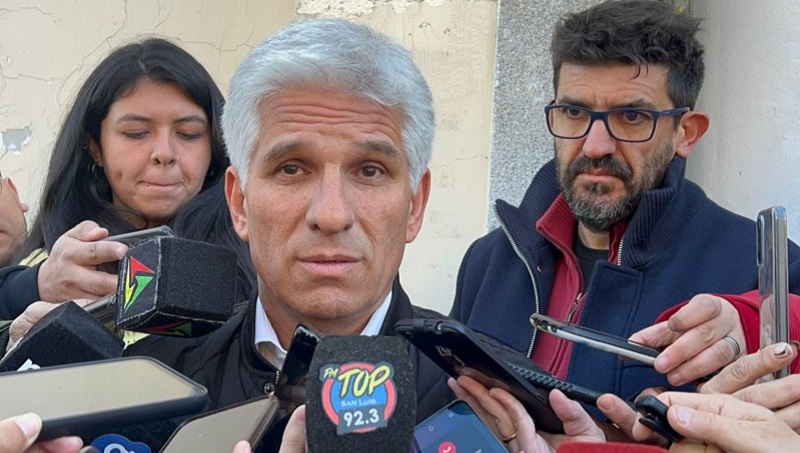 The former governor heads Cambia San Luis, which is part of the national armada of the right-wing opposition. Peronism, led by Jorge Fernández, was around 10 points down. The Left Front was next.
This Sunday night it was confirmed that the bosses' opposition was left with the governorship of the province of San Luis. Peronism was left out of the government after decades of management.
Claudio Poggi, former governor, achieved 54.41% of the votes when 31% of the tables had been counted. Second, 10 points behind, was Jorge Fernandez, the candidate of Unión por San Luis, the group promoted by the official Peronism. In third place was the Left Front Unitywhich led to teacher Johana Gómez as a candidate.
Poggi, who was governor as part of Peronism between 2011 and 2015, presented himself as the head of the group that refers to the right-wing bosses' opposition at the national level. His triumph was celebrated by various references in that space. In these elections, he counted the support of Adolfo Rodriguez Saá.
The four-time former governor and also former president had also been a central ally of Kirchnerism and Peronism from its seat in the National Senate. That collaboration was completely public. Another example of the so-called "pancakeism" of capitalist politics.
It may interest you: Adolfo Rodríguez Saá, from an ally of Kirchnerism to a member of Together for Change in San Luis
Politics / Adolfo Rodríguez Saá / Elections 2023 / Claudio Poggi
Source: www.laizquierdadiario.com