The Simpsons stamps launched in US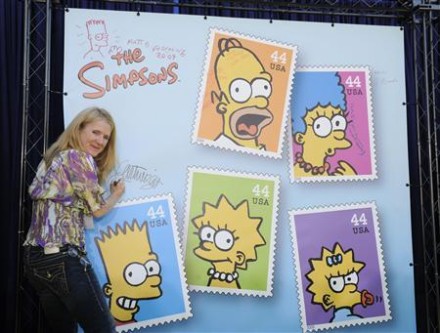 The US Postal Service and Fox have announced the release of a stamp series illustrated with the Simpson family. The illustrations were done by series creator Matt Groening – who has commented numerous times how unbelievable it is to see a series that was born to be anarchic turned into a program respected by the establishment.
The United States Postal Service annually receives about 50,000 suggestions for stamps, approving about 20. The Simpsons stamps will have the images of Homer, Marge, Bart, Lisa and Maggie and can be seen on the website of the post office in the country from the April 9th.
The series of stamps is not yet for sale, but letters with Simpson Family stamps and the postmark of one of several Springfield existing in the United States will delight collectors. On the eve of its 20th anniversary, The Simpsons has won 24 Emmy Awards and is the longest-running prime-time comedy in US TV history.