the ruling bloc in the Senate was broken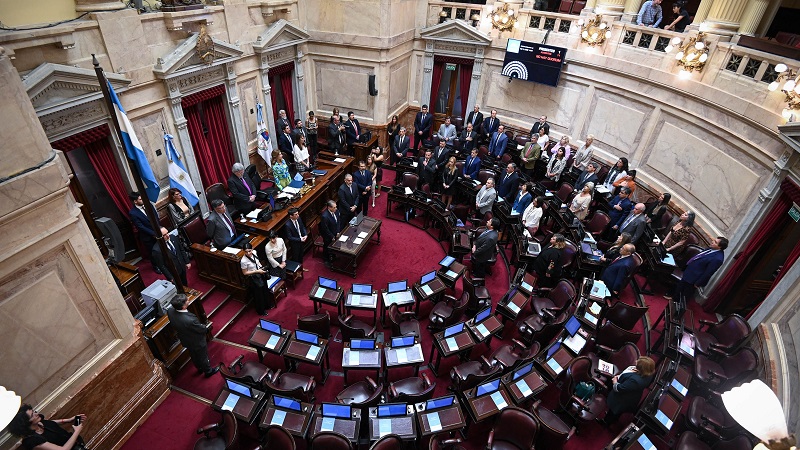 This Wednesday, four senators who were part of the ruling bench in the Senate made public their decision to leave the interblock of the Frente de Todos to go on to form their own group together with Senator Alejandra Vigo, wife of Cordoba governor Juan Schiaretti. This new block will bear the name of "Federal Unit".
The fraction of the ruling party in the Senate, an institution chaired by Cristina Fernández de Kirchner, is a new and important crisis for Peronism, at the beginning of a tense electoral year and before an internal unleashed for the next STEP to form the candidacies.
These are legislators Edgardo Kueider (Entre Rios), Carlos "Camau" Espínola (Corrientes), Guillermo Snopek (Jujuy) and Eugenia Catalfamo (San Luis) who stepped aside. There was also speculation that Adolfo Rodríguez Saa could join this same group, after he had shown himself in recent days with Schiaretti.
The rupture of the interblock has the important seasoning of further jeopardizing the possibility that the Frente de Todos has the possibility of having a quorum by its own means, a new and important sign of weakness for the last year of Alberto Fernández's management , who intends to continue managing the adjustment commissioned by the IMF and commanded by Sergio Massa.
In a statement, the legislators stated: "The Federal Unity Block is a new space for political confluence between national senators with representation in different electoral districts of the country, who agree on the path of seeking consensus and understand the need to build an alternative within the nation's senate that responds to the new challenges posed by our territories and that represents the citizens who elected us through the popular vote".
Far from betting on any perspective against the crisis, the rupture of these senators seems to go hand in hand with an eventual candidacy of Schiaretti, Urtubey, or some other figure of Peronism that tries to create an electoral space on the basis of the crisis of the Front itself. of all.
Source: www.laizquierdadiario.com