Sánchez defends the amnesty to "overcome the judicial consequences of one of the worst territorial crises of democracy"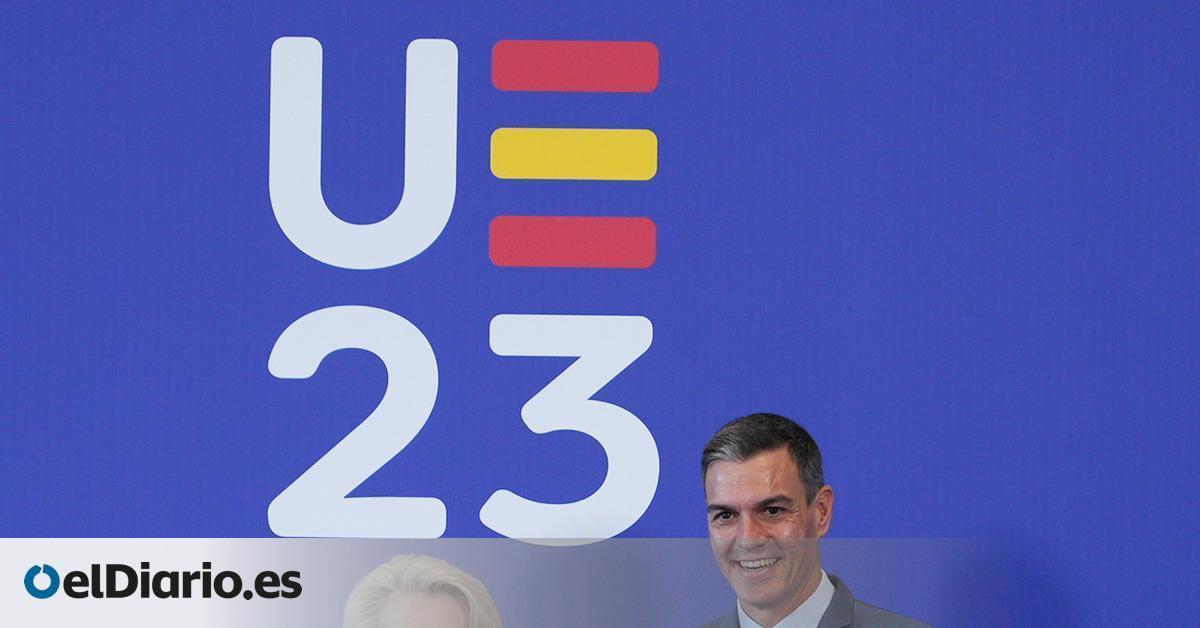 Escorted by the presidents of the European Commission, Ursula von der Leyen, and of the European Council, Charles Michel, Pedro Sánchez uttered the word amnesty for the first time. He has done it to mark distances with the proposal that Sumar will formally present on Monday, and that he already knows, but also to bet on that route as a formula to overcome the judicialization of the conflict in Catalonia.
"The amnesty is still a way of trying to overcome the judicial consequences of the situation that Spain experienced with one of the worst territorial crises in the history of democracy in 2017," he responded in a press conference at the end. the informal summit of the leaders of the 27 in Granada.
The acting president has stated that he is aware of the proposal of Yolanda Díaz's platform and "those of other political parties", but has assured that it is not the position of the PSOE. "We know all these proposals, but I also want to say that it is not the proposal of the Socialist Party," he added. Sumar's initiative proposes erasing all criminal traces related to self-determination since 2013.
Sánchez has reiterated that they are "in full negotiation" with the rest of the political formations to build a majority that will lead to a "real investiture." In fact, the Minister of the Presidency, Félix Bolaños, met this Friday in Barcelona with Oriol Junqueras' number two to bring closer positions. What he did not want to reveal is whether someone from the PSOE will meet with Carles Puigdemont, as Yolanda Díaz did a few weeks ago.
"The agreements will be known when those agreements are finalized, that is, there will be no agreement until everything is agreed," warned the acting president, who aspires not only to move forward with the investiture but also to reach an agreement for the legislature.
Furthermore, he has anticipated a judicial battle by the right against the amnesty by stating that the agreements "will be validated" by both Parliament and the Constitutional Court with "full democratic normality." "Spanish democracy is working to channel and materialize the mandate that emanated from the polls on July 23," he added.
The acting president has committed to making this agreement "transparent" when it is reached and that he will follow in the footsteps of what he has done "in the last five years": "Policies of progress, policies of coexistence within the framework of the Constitution ".
Source: www.eldiario.es