San Luis/Tyrolit Factory. Puntana labor (in)justice VS worker and community solidarity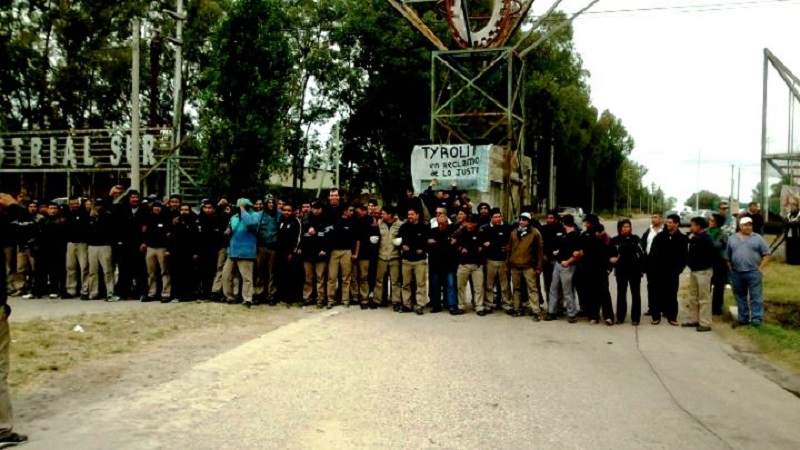 The same Judge who, weeks ago, decided to suspend public works in the Province until next year (leaving thousands of families without work), in a clear wink of an eye towards the future Macrista and bullrichsista Governor, Claudio Poggi, to to appoint her as Minister of the Superior Court of Justice; Now, at the request of the lobby of the legal firms of the patrician families of San Luis – which legally represent the business community established in San Luis soil – she ruled against the Tyrolit workers, urging them to stop fighting for their legitimate claims.
This judicial resolution is nothing surprising, if we take into account that it comes from a judge who treats workers who initiate labor lawsuits against employers in her Court as "monkeys."
While the vast majority of Tyrolit workers want to continue fighting and have been receiving support from organizations and the community, Judge Bona gives way to the claims of an employer that not only does not have a crisis, but is multinational.
However, the other side of all this is worker and community solidarity:
Signatures in Support of Tyrolit Struggle by The Daily Left on Scribd
Continuing to surround this fight with support is essential, because if the Tyrolit workers win, the entire working class wins.
Source: www.laizquierdadiario.com