Netanyahu said Israel has entered the "second phase of the war"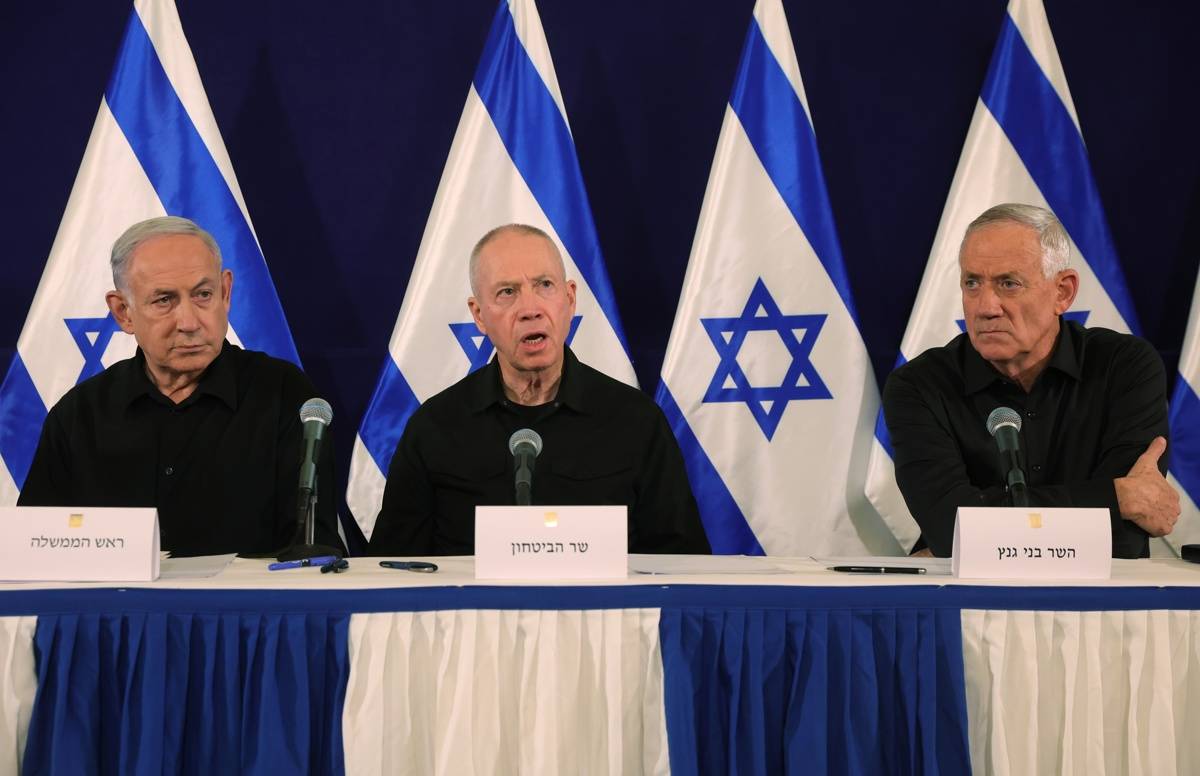 The Israeli premier said they were going for a "total victory against Hamas and the forces of evil" and that they were waging a holy war.
In the first press conference he has given since October 7, the Israeli Prime Minister, the far-right Benjamin Netanyahu, announced that the Zionist state had entered the second phase of the war against Hamas, which is in reality a genocide against the Palestinian people.
The premier also accused those who denounce Israel's war crimes of being hypocritical and referred to the hostages that Hamas is holding inside the Gaza Strip, saying that they were going to appeal to all possible resources to recover them, but clarified that they were not going to make any type of exchange.
Furthermore, Netanyahu assured that the objective of this war is "to destroy the military capabilities of Hamas." But at another point in the conference he said that they were seeking a "total victory against Hamas and the forces of evil" and that this was a "holy war" and that it was going to be "long and hard."
Israeli Defense Minister Yoav Gallant said at the same conference that the more pressure is put on Hamas, the more likely it is that the hostages being held will be returned.
The statement appears to respond to criticism that Israeli ground operations in Gaza could thwart negotiations over the release of the hostages.
Several Western countries and relatives of those held have pressured Israel to delay a ground incursion into Gaza in the hope that more of them can be freed.
Meanwhile, Oman's foreign minister now warns that an Israeli ground invasion of Gaza would have "catastrophic consequences for the region and the world."
Developing
International / Gaza / Spanish State Edition / Israel / Genocide / Zionism / Uruguay Edition
Source: www.laizquierdadiario.com