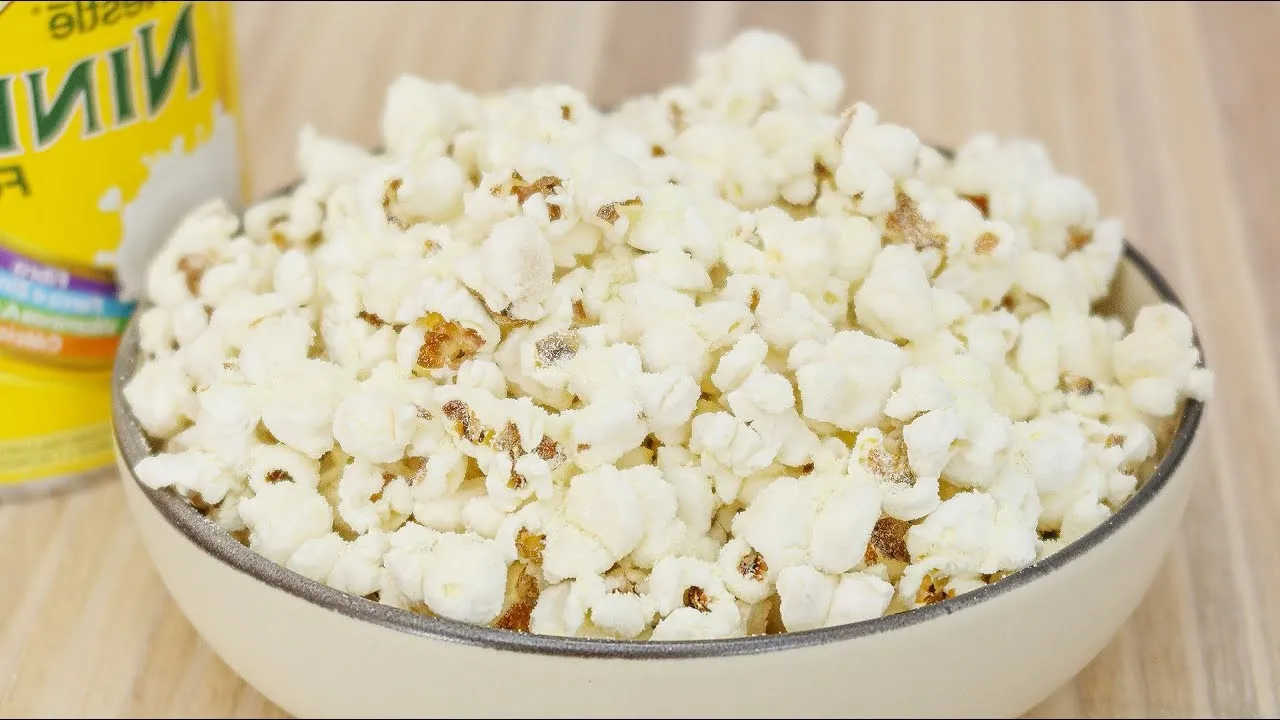 Learn how to make delicious Ninho milk popcorn with this simple, easy and practical recipe! Ideal for parties!
Nest Milk Popcorn
For your Ninho milk popcorn to be crispy and very tasty, use the ingredients listed below and follow the step-by-step instructions on how to prepare this beauty!
Ingredients
½ cup of corn for popcorn (100g)

1 tablespoon of oil

½ cup of sugar (200g)

4 tablespoons of water

3 tablespoons Ninho milk (to taste)
Directions
In a pan on the fire, add ½ cup of corn tea for popcorn (100g);
Add 1 tablespoon oil;
Mix until the first popcorn pops;
Cover the pan;
Once all the corns pop, turn off the fire;
Transfer the popcorn to another container;
In a pan, add ½ cup of sugar tea (200g);
Add 4 tablespoons water;
Turn on the low fire and mix a little;
Let it melt until it gives a wire stitch;
Turn off the fire;
Add the popcorn (slowly while mixing);
Add 3 tablespoons of powdered milk (to taste);
Mix well;
Your Nest Milk Popcorn is ready!
Recipe Video