Myriam Bregman the only one in defense of the Wetlands Law Now and the Oil Free Sea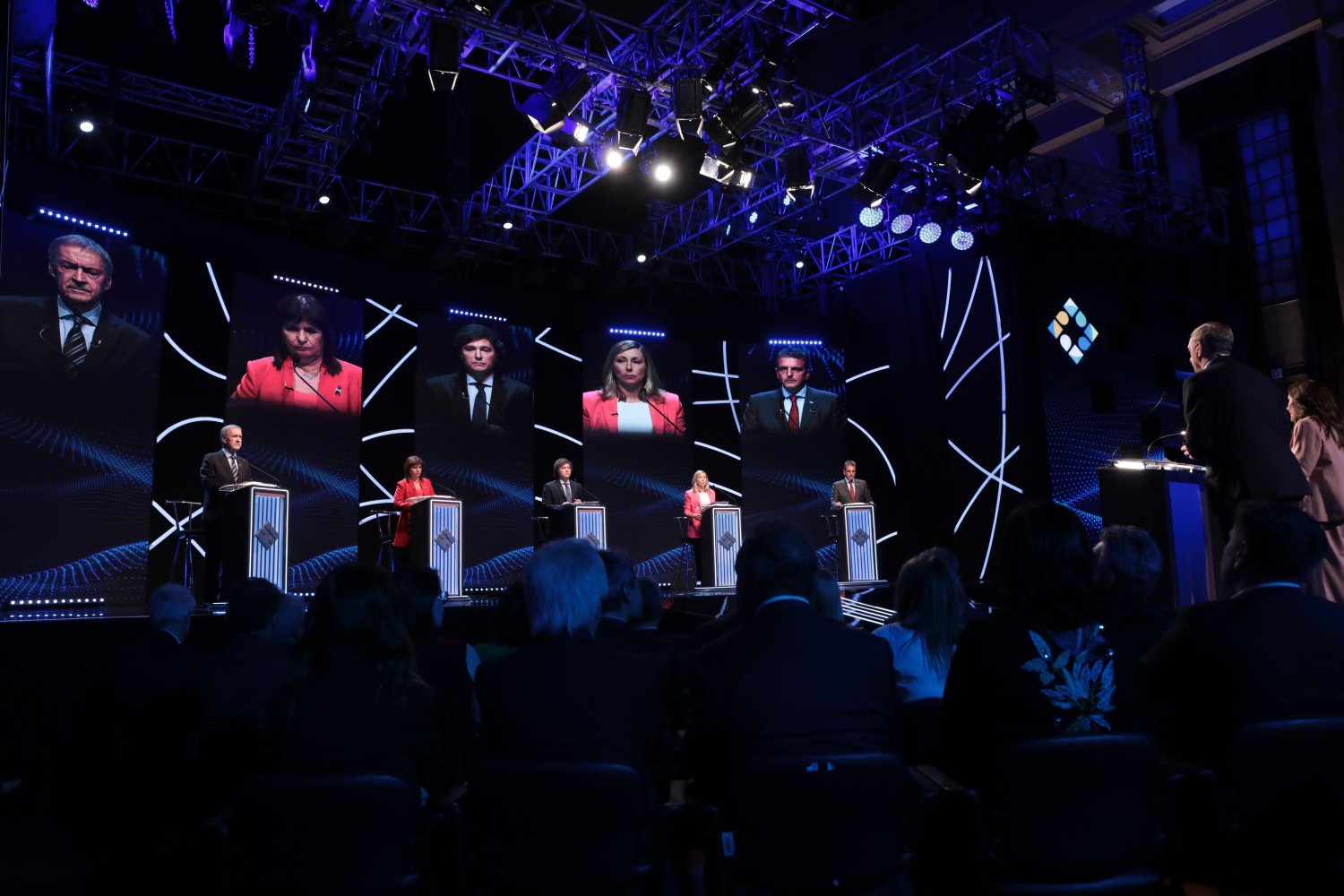 "We have to conquer the streets again for a wetlands law," said the FITU candidate and remembered the fumigated towns and the defense of water against polluting mega-mining. Socio-environmental struggles were not absent from the debate led by the left.
In the "Human Development, Housing and Environmental Protection" block chosen by audience vote, Myriam Bregman was the only candidate who named the need for Wetlands Law Now, Sea Free from Oil Companies, the fight in defense of water against mega-mining and the fight of the fumigated towns to stop agrotoxics.
Related: The seismic tests that Kicillof enabled for offshore oil begin this October
He also pointed out that It is the capitalist system that destroys the environment and in this block he crossed mercy who said they were not climate change deniers but immediately stated that human action and the capitalist social system have nothing to do with it, despite the international scientific consensus, based on sufficient evidence in this regard.
For its part, Sergio Massa He chose the punitive line "whoever destroys a wetland has to go to prison, 3 to 5 years." But with the super minister, those who destroy wetlands have a soy dollar, zero withholdings and all kinds of benefits such as lithium mining, water extraction.
Only force in the streets can conquer the Wetlands Law and defend the environment from business interests that seek to deepen the looting with more extractivism.
You may be interested in: Myriam Bregman: "Milei is a denier of the climate crisis but the rest of the candidates deny it in reality"
Ecology and environment / Sergio Massa / Myriam Bregman / #PresidentialDebate / Extractivism / Javier Milei / Left and Workers Front – Unity (FITU)
Source: www.laizquierdadiario.com