Missing submarine uses video game controller and has contract that provides for "emotional trauma or death"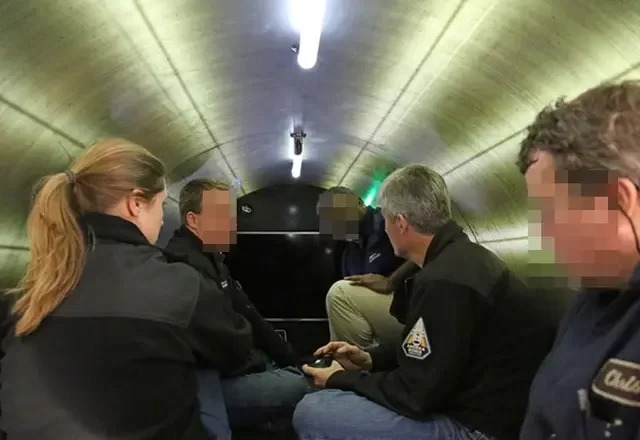 The submarine that took tourists to visit the wreckage of the Titanic and disappeared has a series of amateurish details, such as a video game controller to guide the vessel and an improvised bathroom that is separated by a curtain. The tour is organized by the OceanGate company and does not have regulatory approval.
To enter the vessel, tourists need to sign a contract in which they accept various risks. "This experimental vessel has not been approved or certified by any regulatory body and could result in physical injury, emotional trauma or death," the document says.
The tiny space even has warnings so people don't bump into the controls, which are controlled by touchscreens. The submarine is guided by a ship, which is on the surface and the commanders send text messages to those at the bottom of the sea.
See video of Stockton Rush, founder and CEO of OceanGate, showing the interior of the submarine:
The submarine disappeared this Sunday (18), with five people on board, who paid US$ 250,000 (about R$ 1.19 million) for the trip. He disappeared an hour and 45 minutes after the dive and is wanted by naval surveillance aircraft from two countries: USA and Canada.
OceanGate confirmed the vessel's disappearance and said it was mobilizing actions to retrieve the crew safely. "We are exploring and mobilizing all options to bring the crew back safely. Our entire focus is on the submersible's crew and their families. We are working for the safe return of the crew," the company said in a statement.
Join our WhatsApp group, click this link
Join our Telegram channel, click this link
Source: https://www.diariodocentrodomundo.com.br/submarino-desaparecido-usa-controle-de-videogame-e-tem-contrato-que-preve-traumas-emocionais-ou-morte/