Ministers. Agustin Rossi will assume as Chief of Staff to replace Juan Manzur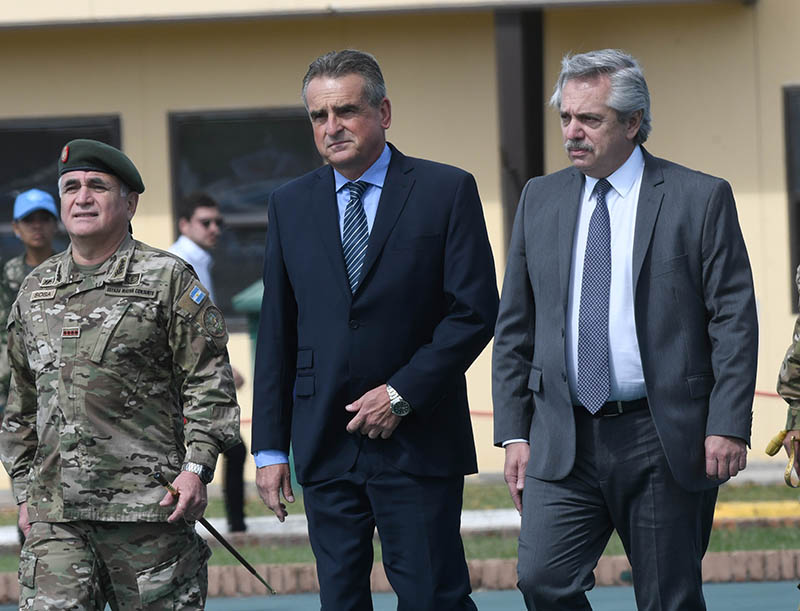 the santafesino Agustín Rossi will assume next Wednesday as Chief of Staff of the Nation. He will have to take office less than a year after the end of the presidential term of Alberto Fernandez. He is also twice defense minister, including one term under the Government of Cristina Kirchnerhad been performing at the head of the AFI, as head of the highest intelligence agency. At the Defense front, he promoted different initiatives to try to advance in the reconciliation of society with the genocidal armed forces.
It is his turn to take over as coordinating minister at times of high tension within the ruling alliance, with a red-hot internal that promises to bring news throughout the electoral year that has just begun. These are new movements of pieces that do not calm the troubled waters of the adjustment and the dispute over the leadership of peronism.
For his part, Juan Manzur He leaves office after a lackluster step for it. Let us remember that this man from Opus Dei had taken office as Chief of Staff, surrounded by criticism from the wide range of feminist organizations, in one of the most resonant moments of the Peronist internal movement, after the electoral defeat that the ruling party suffered in the legislative elections. of 2021. At that time it was speculated that the Tucuman would gain momentum within the Government and even appear as a "candidate" at the national level. Far from that, having to account for the adjustment carried out by his own government, the figure of Manzur was a voice within the pro-government chorus busy justifying the payment of the debt.
Now Manzur will have to return to Tucumanwhere he will present himself as a candidate for lieutenant governor together with Osvaldo Jaldo. After an inmate who also went through the two Peronist leaders for the leadership of the provincial justicialismo, they will finally appear on the unit list. In this province, one of the poorest in the country, they are preparing to continue guaranteeing the interests of citrus businessmen.
replacements

Although there are still no clear definitions, there are some names for the replacement of Agustín "Chivo" Rossi at the head of the AFI spies. One of those who sounds the most at these times to take charge of the questioned organization is Pepe is whitepublicist for Peronism and husband of the Minister of Social Development, Victory Toulouse Peace. Albistur is a personal friend of Alberto Fernández.
Another of those mentioned in the race to occupy the position is the one who until now served as Rossi's vice. Is about Ana Clara Alberdiwho also accompanied the new chief of staff during his time at the Ministry of Defense.
Source: www.laizquierdadiario.com