"Lula president is a dream that happened", says mayor of Rome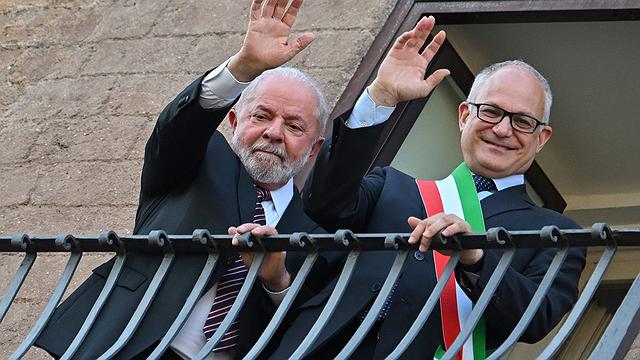 At the end of a day full of meetings, which included the Secretary General of the Democratic Party Elly Schleim, the President of the Italian Republic Sergio Mattarela, Pope Francisco and Prime Minister Giorgia Meloni, President Lula made a quick statement alongside the Mayor of Rome Roberto Gualtieri.
According to Gualtieri, who visited Lula while he was imprisoned in Curitiba, "Lula elected president of Brazil is a dream that really happened. It is a return that signals a new period, the departure of a dark period for Brazil, for a very important period for Brazil and for the international community".
Lula thanked Gualtieri for his loyalty and solidarity and highlighted the importance of his trip to Italy to "replace Brazil at the center of discussions on the world's climate issue."
Video from the Midiosphere channel, special for DCM:
The visit I made today to the Prefect of Rome, @gualtierieurope, was a thank you for the loyalty and solidarity he showed me when I was detained. I was very happy when I found out that he would be the candidate and when he won the mayoralty. Today I hope you make a… pic.twitter.com/DqySVCpB8S

— Lula (@LulaOficial) June 21, 2023
Join our WhatsApp group, clicking on this link
Join our Telegram channel, click this link
Source: https://www.diariodocentrodomundo.com.br/lula-presidente-e-um-sonho-que-aconteceu-diz-prefeito-de-roma/