Lula congratulates Santiago Peña, new president of Paraguay, for victory in the elections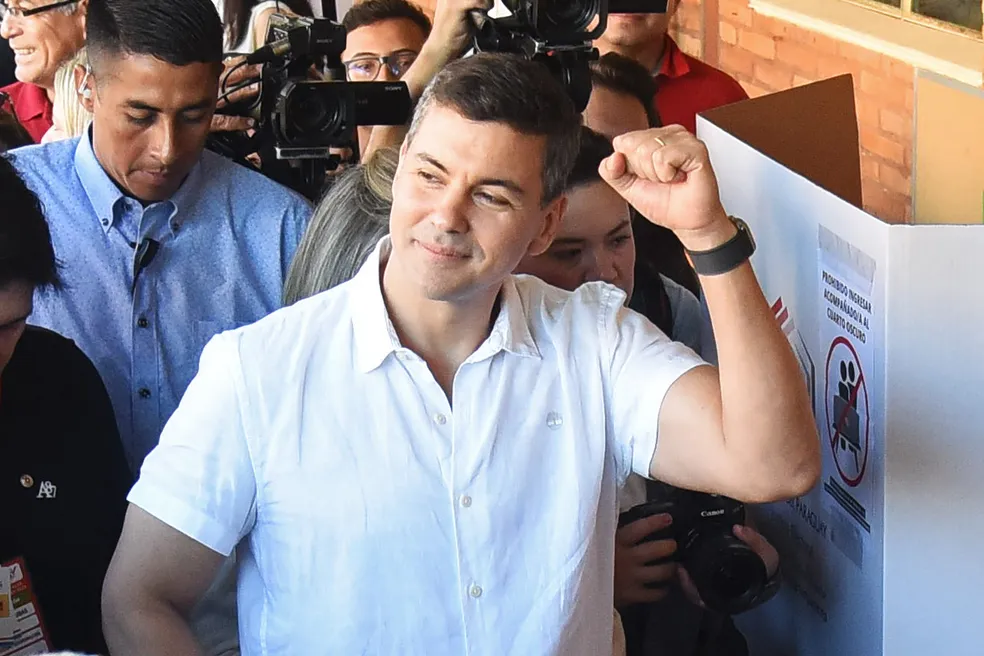 President Luiz Inácio Lula da Silva congratulated the new president of Paraguay, Santiago Peña, for his victory in the elections this Sunday (30).
The 44-year-old economist is the new president of Paraguay, after winning the single-round elections against Efraín Alegre, the left-wing coalition candidate.
The new president of Paraguay will take office on August 15, for a five-year term. Santiago belongs to the Colorado Party, which has ruled the country for over 70 years, and was elected with 42.67% of the votes.
In his Twitter account, Lula wished good luck in his mandate, and asked that both work together, for ever better relations between their countries and a united South America.
Congratulations to the elected president of Paraguay @SantiPenap for winning the elections. Good luck in his tenure. Let's work together for ever better and stronger relations between our countries, and for a South America with more union, development and prosperity 🇵🇾🇧🇷

— Lula (@LulaOficial) May 1, 2023
Join our WhatsApp group, clicking on this link
Join our Telegram channel, click this link
Source: https://www.diariodocentrodomundo.com.br/lula-parabeniza-santiago-pena-novo-presidente-do-paraguai-por-vitoria-nas-eleicoes/