Lula calls Moraes' aggressors 'wild animals' and says it is necessary to punish those who transmit hate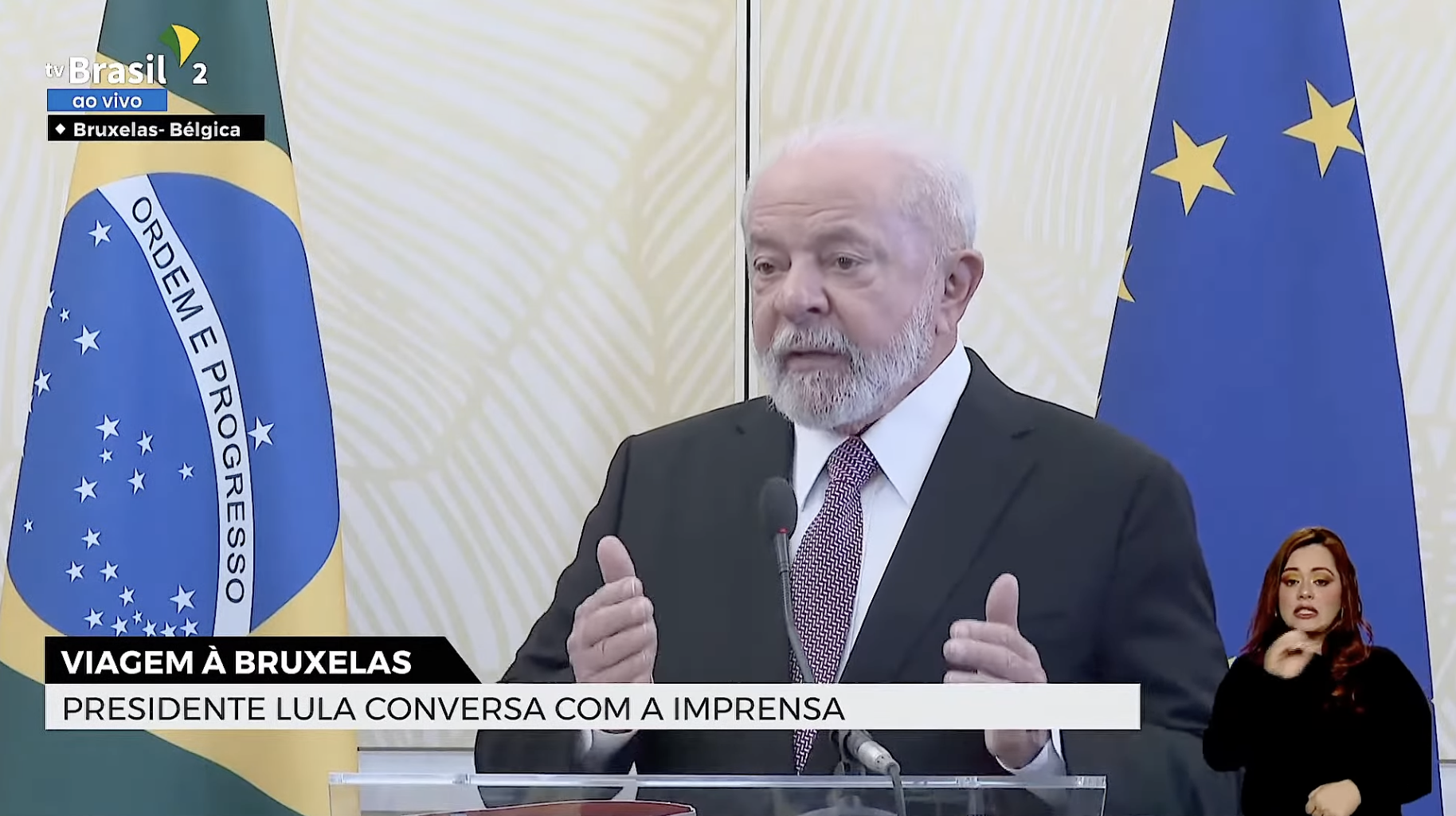 President Lula gave a press conference in Brussels this Wednesday, the 19th.
He defended the punishment of those responsible for the aggression against family members of Minister Alexandre de Moraes, of the STF, comparing them to "wild animals".
Dhe also stressed the importance of punishing those who spread hate. He made such statements while commenting on the political articulation and negotiations for positions in the government.
Lula emphasized that, upon his return to Brazil, he will seek a mature agreement to guarantee tranquility in the National Congress, but he emphasized the need not to act hastily. According to him, there is a majority will to eliminate the hatred that arose during the electoral process.
"We need to severely punish people who still transmit hatred, like the citizen who attacked Minister Alexandre de Moraes at the airport in Rome. I mean, such a citizen is a wild animal, not a human being," declared the president. He also highlighted the importance of being firm with those who "were born into the neo-fascism practiced in Brazil" so that they learn to act in a civilized way.
On July 14, Minister Alexandre de Moraes was harassed by a group of Brazilians at Rome International Airport. Among those involved were members of a family from Santa Bárbara D'Oeste (SP): Roberto Mantovani Filho, Andréa Mantovani, Alex Zanatta and Giovani Mantovani. According to reports, Andréa approached the minister and cursed, while Roberto allegedly slapped Moraes' son.
After the incident, the accused returned to Brazil and were approached by the Federal Police when they landed in Guarulhos. The couple Roberto Mantovani Filho and Andréa Mantovani denied the accusations of aggression against the minister's son, while Alex Zanatta denied having cursed the minister or witnessed the aggression.
On Tuesday (18), the PF carried out search and seizure warrants at addresses related to those involved in the case of the alleged aggression against the minister's family. The unfolding of the case is still ongoing and will be monitored by the competent authorities.
Source: https://www.diariodocentrodomundo.com.br/lula-chama-agressores-de-moraes-de-animais-selvagens-e-diz-que-e-necessario-punir-quem-transmite-odio/