Lithium reserves are at the center of dispute between the US and China in Latin America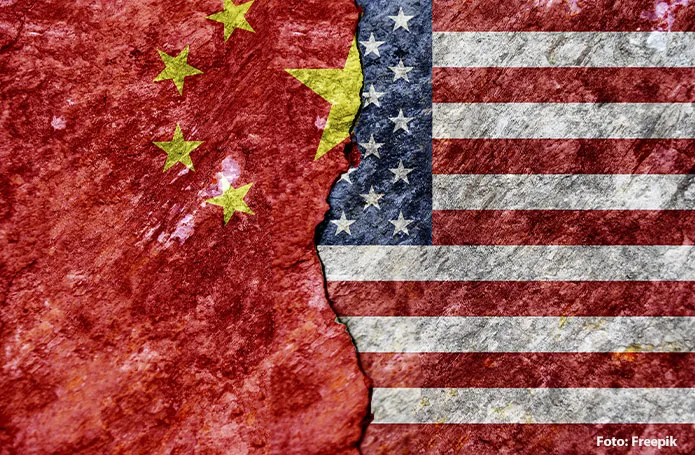 China and the United States have been at the forefront of a new impasse that could strongly impact the future of their economies: the dispute over dominating the territories that have the most lithium reserves on the planet. More than half of the world's lithium is in Argentina, Bolivia and Chile, a "triangle" that has increasingly aroused the interest of these two nations, highlights a BBC report this weekend.
Both do not want to miss the opportunity to have a fundamental metal in the manufacture of batteries used in electric cars, a market in expansion and in which more and more investors and capital are entering.
Bolivia leads the list with known reserves estimated at 21 million tons, followed by Argentina (19.3 million) and Chile (9.6 million).
According to the associate director of the think tank Adrienne Arsht Latin America Center of the Atlantic Council, Pepe Zhang, "the United States is actively seeking to strengthen its position in the global supply chains of critical minerals and green technologies".
In the case of China, Chinese companies are increasingly being seen advancing in South America with huge investments in mining. This factor ends up influencing the countries of the "triangle" that take advantage of the technology and capital of foreign companies with the aim of promoting local industrial development.
In the first three months of this year alone, Chinese companies closed ambitious deals to invest in Bolivia, Argentina and Chile.
In Argentina, Chery Automobile is going to invest around US$ 400 million in the construction of a factory for the production of electric vehicles.
Join our WhatsApp group, clicking on this link
Join our Telegram channel, click this link
Source: https://www.diariodocentrodomundo.com.br/reservas-de-litio-estao-em-centro-de-disputa-entre-eua-e-china-na-america-latina/