Israel bombs Gaza, calls up reservists in escalating violence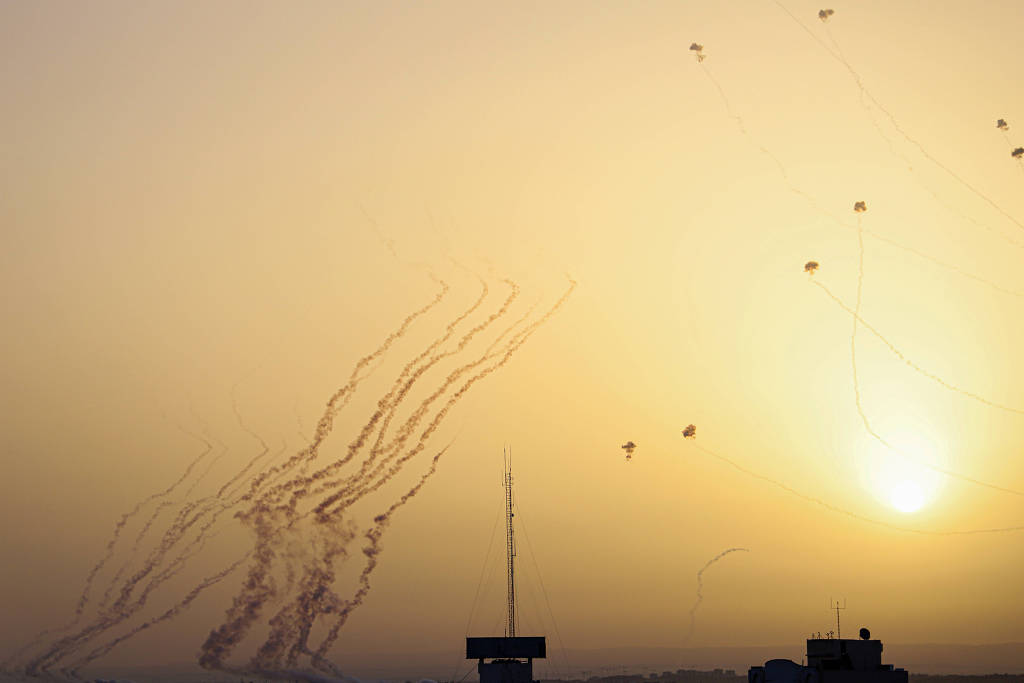 The Israeli Army called up reservists, this Friday (7), to reinforce the country's troops after bombings in southern Lebanon and the Gaza Strip this morning. With information from the newspaper O Globo.
It is still not clear the exact number of soldiers incorporated, but the summons reveals, once again, the increase in tensions between Israel and Palestine.
Tensions occur during the celebration of Pesach and Ramadan, important religious periods for Jews and Muslims, respectively.
Hours before the bombing, the Israeli Air Force was called in to respond to more than 30 rockets launched from Lebanese territory – Israel's air defense system managed to intercept 25, and no one was injured.
Israel blamed the shooting on Palestinian groups Islamic Jihad and Hamas, which controls the Gaza Strip. Palestinian ally Hezbollah has not commented on the attacks, which took place a day after Hamas leader Ismail Haniyeh visited Lebanon.
Lebanese Prime Minister Najib Mikati issued a statement condemning any military operations on his territory that threaten the stability of the region.
The Israeli newspaper Haaretz claimed that the Chief of Staff of the Israeli Armed Forces, Hezl Halevi, ordered the mobilization of reservists after being informed of the situation at the borders.
In the West Bank, a Palestinian shot dead two Israelis and left one seriously injured in an attack. At the end of the day, a man drove his car in, killing one person and injuring five others in downtown Tel-Avi.
Join our WhatsApp group, clicking on this link
Join our Telegram channel, click this link
Source: https://www.diariodocentrodomundo.com.br/israel-bombardeia-gaza-e-convoca-reservistas-em-escalada-da-violencia-na-regiao/