In Germany, shooting kills 8 at center of Jehovah's Witnesses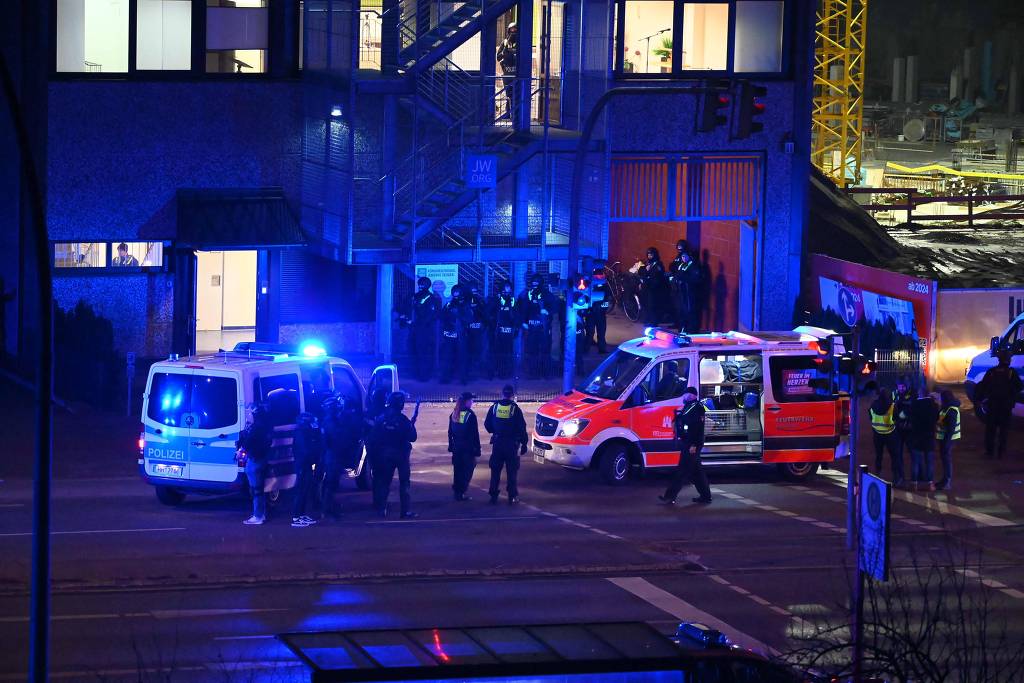 In Hamburg, in northern Germany, a shooting in a meeting room of Jehovah's Witnesses left eight people dead. Police believe that one of the bodies could be that of the shooter, who would have committed suicide after the attack. The information is from the German newspaper Deutsche Welle.
The Fire Department and the police received several calls around 21:15 reporting shots in the area. Despite the suspicion that the shooter killed himself, the investigation continues to look for others involved in the case.
The motive for the crime is still unknown. Hamburg police say there is a "big police operation" to determine the causes of the attack. A spokesman for the corporation stated that "all those killed have gunshot wounds".
The police are treating the case as a "large-scale situation" and the corporation still has no clue as to the whereabouts of the criminals. Investigators work with the hypothesis that the shooter killed himself after hearing shots on an upper floor of the building, where a body was found.
Hamburg Mayor Peter Tschentscher said the reports "are shocking" and mourned for the families of those killed. Olaf Scholz, Chancellor of Germany, also spoke out and said the episode was "a brutal act of violence".
Join our WhatsApp group, click this link
Join our Telegram channel, click this link
Source: https://www.diariodocentrodomundo.com.br/na-alemanha-ataque-a-tiros-deixa-8-mortos-em-centro-de-testemunhas-de-jeova/