G7 countries announce new sanctions against Russia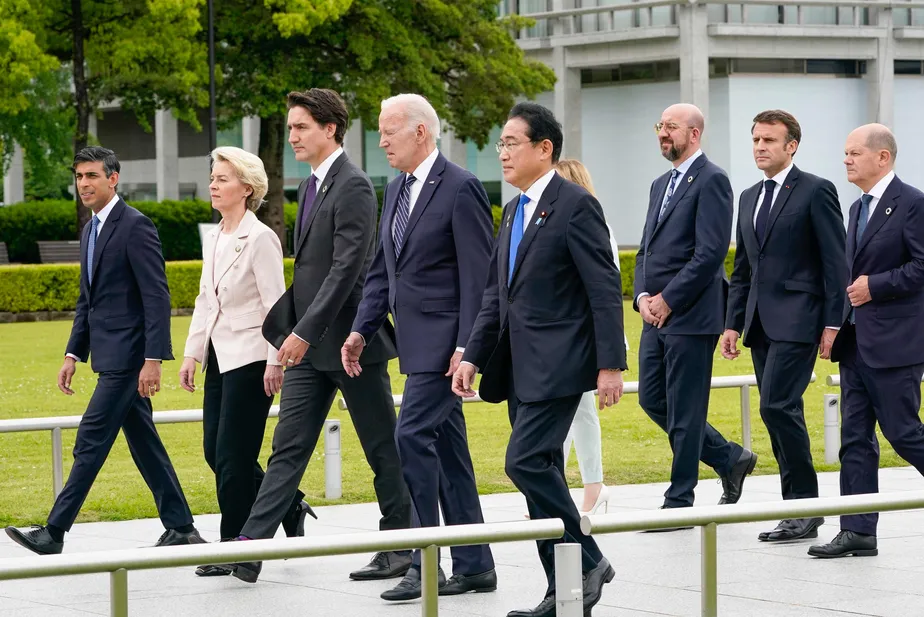 This Friday (19), the United States, United Kingdom and European Union (EU) announced new sanctions against the Russian "war machine". The announcement is part of increased pressure on Moscow by the G7.
It is worth noting that all states that make up the G7 are preparing new measures. However, according to a senior White House official, the United States is contributing a package of sanctions that "will make it even more difficult for Russia to feed its war machine."
The US will ban US exports to 70 entities in Russia and other countries. In addition, 300 sanctions against various targets, "individuals, organizations, vessels and aircraft", in Europe, Asia and the Middle East will be applied.
The objective of the world potential is "to put pressure on the Russian financial sector and the Russian energy production capacity, in the medium and long term". In addition, the US also intends to "maintain the sovereign asset freeze" of Russia.
British Prime Minister Rishi Sunak, however, announced that the G7 will apply sanctions against the Russian mining sector, with bans on the import of aluminum, diamonds, copper and nickel. European Council President Charles Michel said the EU would also impose restrictions on trade in Russian diamonds.
Join our WhatsApp group, click this link
Join our Telegram channel, click this link
Source: https://www.diariodocentrodomundo.com.br/pressao-sobre-moscou-paises-do-g7-anunciam-novas-sancoes-contra-russia/