G20 leaders reach consensus on final summit communiqué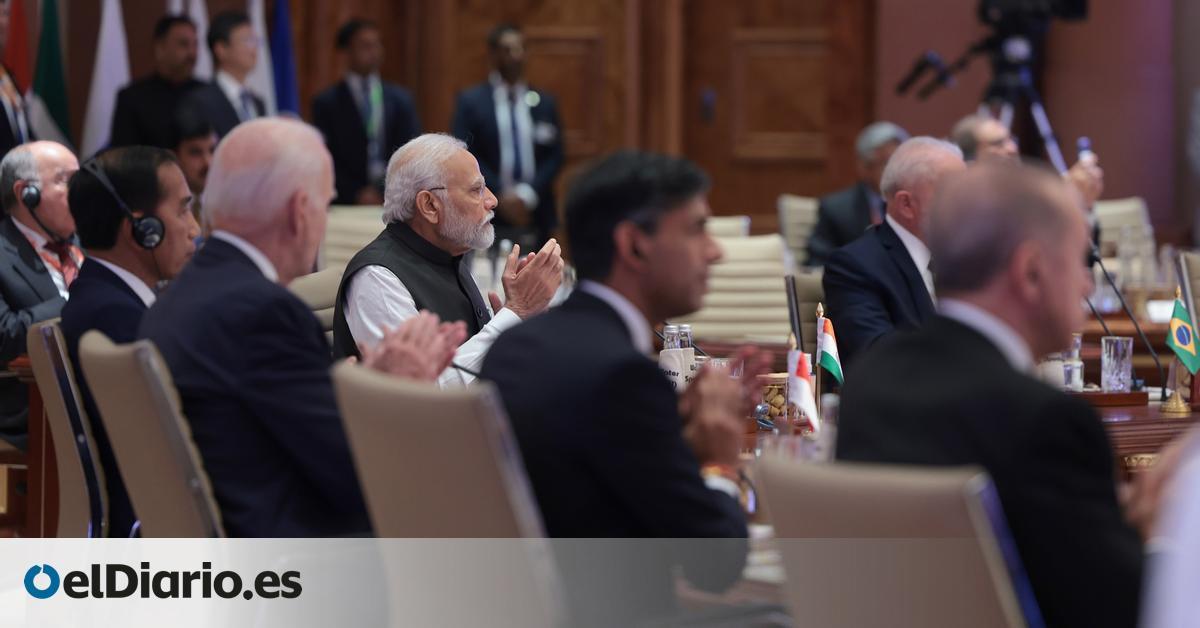 The Prime Minister of India, Narendra Modi, announced this Saturday the consensus of the G20 countries around the declaration of the leaders' summit being held this weekend in India, an unexpected commitment due to the fragmentation of the group. on issues such as the war in Ukraine or debt restructuring.
"Friends, we have just received good news: with all the hard work of our teams and their cooperation, the declaration of the G20 Leaders Summit in New Delhi has been agreed," Modi said at the end of what is only the first day of meetings, which will conclude tomorrow.
"My most sincere thanks to our ministers, negotiators and officials who have worked hard and deserve this congratulations," added the Indian president.
The one known as the New Delhi Declaration consists of more than one hundred points, and has been prepared thanks to the "sacrifices" that the G20 negotiators had to make to advance in certain aspects, according to sources in the negotiation that have assured EFE.
The content of this prematurely announced statement has not yet been published, and the terms and vocabulary agreed upon by leaders for this document are unknown.
The representatives held intense discussions late last night, and "there has been very good progress so far on the declaration in general," the source said.
The condemnation of the invasion of Ukraine has been the issue that has most threatened the joint agreement, and although India had presented a draft text, most countries, especially the G7 group, found the proposal and the terms in it insufficient. what war is about, an official from the European Union (EU) told EFE.
The language used to refer to the conflict has once again been the main obstacle, as happened last year, at the Bali (Indonesia) summit, when the final declaration said that "the majority of members" strongly condemned the war in Ukraine .
Tensions between Western countries with Russia and China have marked India's presidency of the Group of Twenty, especially due to differences regarding the war in Ukraine or the restructuring of the debt of emerging economies.
The absence of the presidents of Russia, Vladimir Putin, and of China, Xi Jinping, from the summit only highlighted the distance from the rest of the countries, which led to the belief that it would be difficult to reach a consensus among all the members of the group. .
Had a joint agreement not been reached, this would have been the first summit of G20 leaders without a consensual declaration, at a time when other groups and multilateral forums have shown an inability to make progress to address the crisis.
Source: www.eldiario.es