Former Israeli Special Forces operative influenced 33 elections worldwide with hacking and misinformation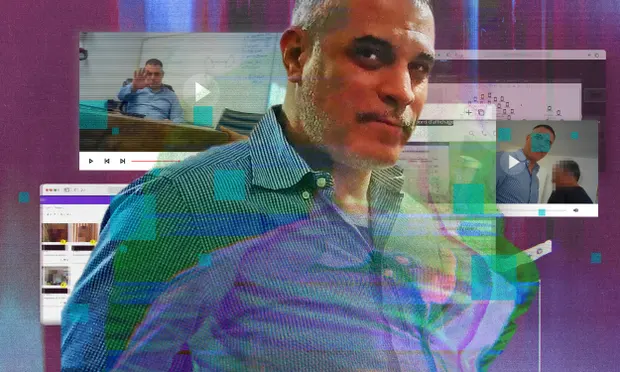 The British newspaper The Guardian, in partnership with other vehicles, revealed an electoral manipulation scandal much more serious than that of Cambridge Analytica. Tal Hanan, a former Israeli Special Forces operative, influenced elections in 33 countries with sabotage, hacking and automated disinformation.
Hanan, whose company goes by the codename "Team Jorge," says that in 27 of those cases his company was successful. The goal of Hanan's data analytics company is to "distort reality" for political purposes.
For this, they use military strategies of disinformation and maintain teams in different countries. Electoral processes were sabotaged in South America, Central America, Africa and Europe. The price paid for their services varies from 6 to 15 million euros per influenced electoral process.
Hanan invades Facebook, Instagram, WhatsApp, Telegram and Gmail networks and uses more than 30,000 fake profiles to create misinformation in several languages. Although Brazil is not mentioned, Hanan's strategies coincide with the networking practices of a Brazilian candidate – the example was not made explicit because it was one of the company's six defeats.
Questioned by the British newspaper by email, "Jorge" denied the accusations and says "he has not done any wrongdoing". According to the investigation carried out by the consortium of journalistic vehicles, Hanan's company also operated for private clients. The company operated for over two decades without being discovered.
The former Israeli agent told reporters his services were available to intelligence agencies, political campaigns and private companies that wanted to manipulate public opinion. One of Team Jorge's main services is a set of software called Advanced Impact Media Solutions (AIMS).
These programs manage a vast army of thousands of fake social media profiles on Twitter, LinkedIn, Facebook, Telegram, Gmail, Instagram and YouTube. Some of these avatars also manage Amazon accounts with credit cards, bitcoin wallets and Airbnb accounts.
The secret footage was taken by three reporters, who approached Team Jorge posing as potential clients. In more than six hours of meetings, Hanan and his team talked about how they could gather information, using hacking techniques to access Gmail and Telegram accounts. They bragged about planting material in news outlets, and amplifying those stories using AIMS.
These programs manage a vast army of thousands of fake social media profiles on Twitter, LinkedIn, Facebook, Telegram, Gmail, Instagram and YouTube. Some of these avatars also manage Amazon accounts with credit cards, bitcoin wallets and Airbnb accounts.
Much of their strategy seemed to revolve around disrupting or sabotaging rival campaigns: the team even claimed to have sent a sex toy delivered by Amazon to a politician's home, with the aim of giving his wife the false impression that he was having sex. a case.
The methods and techniques described by Team Jorge raise new challenges for large technology platforms, which have struggled for years to prevent the spread of false news or breach the security of their platforms. Evidence of a global private market in election disinformation sounds alarm bells for democracies around the world.
The revelations about Team Jorge could embarrass Israel, which has come under increasing diplomatic pressure in recent years over the export of cyber weapons that undermine democracy and human rights.
Hanan appears to have run some of his disinformation operations through an Israeli company, Demoman International, registered on a website run by the Israeli Ministry of Defense to promote defense exports. The Israeli Ministry of Defense did not respond to Guardian requests for comment.
Three journalists – from Radio France, Haaretz and TheMarker – approached Team Jorge pretending to be consultants working on behalf of a politically unstable African country asking for help in interfering in an election. Meetings with Hanan and his colleagues took place via video calls and a meeting in an office on the outskirts of the capital Tel Aviv.
Hanan described his team as "government agency graduates", with experience in finance, social media and campaigns, as well as "psychological warfare", operating from six offices around the world. Four of Hanan's colleagues attended the meetings, including her brother Zohar Hanan, described as the group's chief executive.
In his pitch to potential clients, Hanan stated, "We are now involved in an election in Africa… We have a team in Greece and a team in the Emirates. You follow the clues. [Concluímos] 33 presidential campaigns, 27 of them successful." He later said that he was involved in two "big projects" in the United States, but claimed not to be involved in American politics.
Team Jorge told reporters that it would accept payments in multiple currencies, including cryptocurrencies like bitcoin or cash. He said he would charge between €6 million and €15 million for election interference.
But leaked emails to the Guardian show Hanan charging more modest fees. One email suggests that in 2015 he borrowed $160,000 from the now-defunct British consultancy Cambridge Analytica to be involved in an eight-week campaign in a Latin American country. In 2017, Hanan again tried to work for Cambridge Analytica, this time in Kenya – clients were not willing to pay the US$600,000 asked for by Hanan.
There is no evidence that any of these campaigns went ahead. Other leaked documents, however, reveal that when Team Jorge secretly worked on the Nigerian presidential race in 2015, it did so alongside Cambridge Analytica. Alexander Nix, former CEO of Cambridge Analytica, declined to comment.
Team Jorge also sent Nix's political consultancy a video showing an early iteration of the disinformation software now dubbed AIMS. Hanan said in an email that the tool, which allows users to create up to 5,000 bots to deliver "mass messages" and "propaganda", was used in 17 elections.
Team Jorge's bot management software seems to have gotten more robust. Showing undercover reporters the AIMS interface, Hanan cycled through dozens of avatars and showed how fake profiles can be created in an instant, using guides to choose nationality and gender and matching profile pictures with names.
"That's Spanish, Russian, you see Asians, Muslims. Let's make a candidate together," he said, before settling on an image of a white woman. "Sophia Wilde, I like the name. British. She already has an email, date of birth, everything." Many of these photos are of real people. The photo of Sophia Wilde, for example, appears to have been stolen from a social media account belonging to a woman living in Leeds, UK.
The Guardian tracked the activity of AIMS-linked bots across the internet. He was behind fake social media campaigns involving trade disputes in 20 countries such as UK, US, Canada, Germany, Switzerland, Mexico, Senegal, India and UAE. Facebook owner Meta took down AIMS-linked bots on its platform after reporters shared a sample of the fake accounts with the company.
In addition to AIMS, Hanan told reporters about his "blogger machine" – an automated system for creating websites that AIMS-controlled social media profiles could use to spread false news across the Internet. "Once you build credibility, what do you do? You manipulate people," he said.
No less alarming were Hanan's demonstrations of his team's hacking capabilities, capable of breaking into Telegram and Gmail accounts. In one case, it flashed the Gmail account of a man described as "assistant to a big guy" on the Kenyan general election, which was just days away.
One of the hacked Telegram accounts belonged to a person in Indonesia, while the other two appeared to belong to Kenyans involved in the elections and close to then-candidate William Ruto, winner of the election. "I'll show you how secure Telegram is," he said, before showing a screen in which he appeared to scroll through the Telegram contacts of a Kenyan strategist who worked for Ruto.
Hanan then demonstrated how access to Telegram could be manipulated. Typing the words "hello, how are you dear", Hanan appeared to send a message from the Kenyan strategist's account to one of his contacts. "I'm not just watching," boasted Hanan, before explaining how to manipulate the messaging app to create chaos in a rival's election campaign.
"Hanan then showed how – once the message was read – he could 'delete' it to cover his tracks. But when Hanan repeated that trick, hacking into the other Kenyan counselor's account, he made a mistake. After sending a message consisting only of the number "11" to one of the hacking victim's contacts, he was unable to delete it.
Later, a consortium reporter was able to track down the recipient of the message and was given permission to check the person's phone. The "11" message was still visible on his Telegram account, providing evidence that Team Jorge's infiltration of the account was genuine.
Hanan suggested to undercover reporters that some of his hacking methods exploited vulnerabilities in the global telecommunications system, SS7, for decades considered by experts to be a weakness in the world's telecommunications network. Google, which owns Gmail, declined to comment on the matter. Telegram said that "the issue of SS7 vulnerabilities" was known and "not unique to Telegram".
He did not respond to the reporting's emails, claiming he needed "approval" from an unspecified authority before doing so. However, he added: "To be very clear, I deny any wrongdoing." Zohar Hanan, his brother and business partner added, "I have been working all my life according to the law."
The consortium of journalists that investigated Team Jorge includes reporters from 30 outlets, including Le Monde, Der Spiegel and El País. The project, part of a broader investigation into the disinformation industry, was coordinated by Forbidden Stories, a French non-profit organization.
Translation: Charles Nisz
Join our WhatsApp group, click this link
Join our Telegram channel, click this link
Source: https://www.diariodocentrodomundo.com.br/ex-agente-das-forcas-especiais-de-israel-influenciou-33-eleicoes-mundo-afora-com-hackeamento-e-desinformacao/