Double with White Beans and Ribs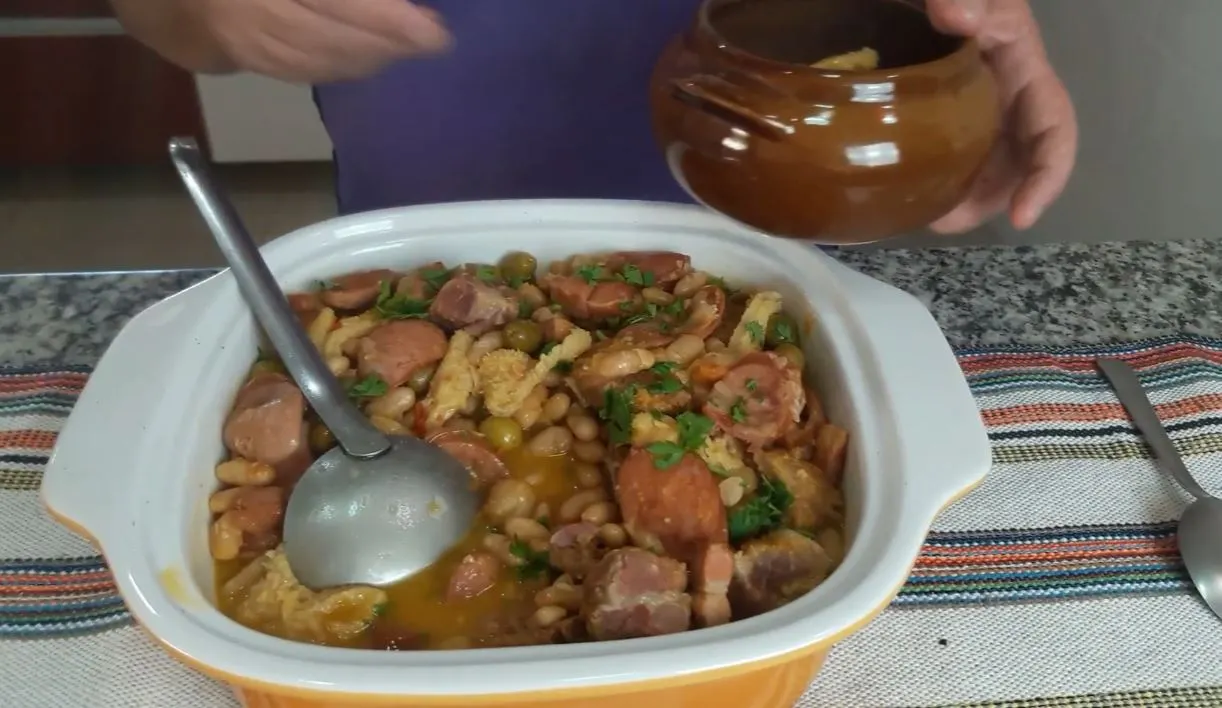 Learn how to make a very tasty dish of tripe with white beans and ribs, perfect for your weekend lunch!
Double with White Beans and Ribs
To make your tripe delicious, write down the ingredients we selected and follow the step-by-step instructions for preparing the recipe.
Ingredients
800 g tripe

300 g of ribs

200g of bacon

250 g of pepperoni

500 g of white beans

1 chopped onion

1 chopped tomato

1 chopped bell pepper

8 cloves of garlic

1 tablespoon paprika

Salt and pepper to taste
Directions
In a pan, add 800 g tripe;
Cover with water and add a little salt;
Boil for 2 minutes and discard the water;
In another pan, add 300 g of ribs and 500 g of white beans;
Cover with water and let cook for 20 minutes;
Cover the tripe with water again and cook for 20 minutes after taking pressure;
Discard the water again;
Lightly fry the bacon and sausage in a frying pan with 1 drizzle of oil;
In a larger pan, add 1 strand of oil;
Add 1 chopped onion and let it wither;
Add 8 crushed garlic cloves and let it brown;
Add fried bacon and sausage;
Add chopped tomato and bell pepper;
Sauté;
Add 1 spoon of paprika;
Add some water;
Let it cook a little;
Add the cooked tripe;
Let it braise for 2 minutes;
Add the short ribs with beans and broth;
Mix;
Add water;
Let it boil and correct the salt;
Cook for 15 minutes;
Your Double with White Beans and Cutlet is ready!
Recipe Video