Dino may ask for Brazilian law enforcement against fans who are prejudiced against Vini Jr.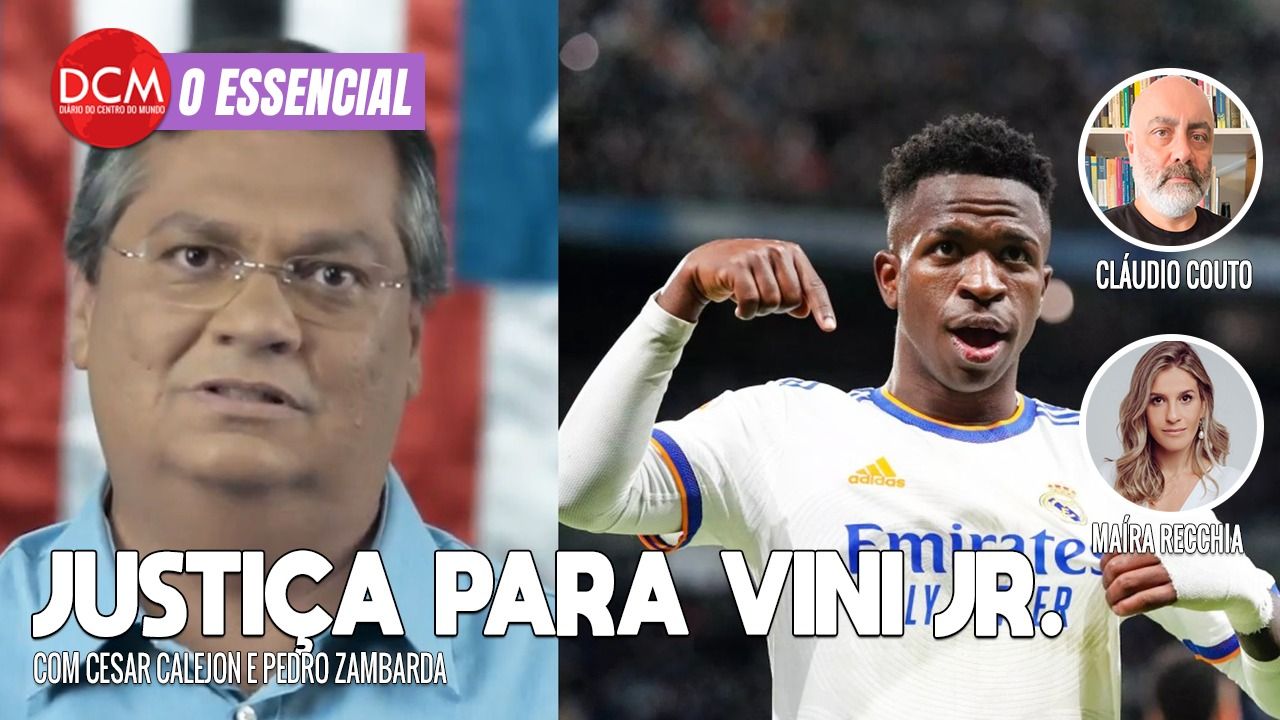 Dino is subject. LIVE. Cesar Calejon and Pedro Zambarda do the news tour at DCM. Interview with political scientist Claudio Couto and lawyer Maíra Recchia. See DCTV.
This Monday (22), the Minister of Justice and Public Security, Flávio Dino, announced that the body he commands is considering the possibility of triggering an exceptional legal measure if the Spanish authorities omit themselves in the episodes of racism involving the Brazilian player Vinicius. Junior.
Dino explained that they are studying the application of the principle of "extraterritoriality", provided for in the Penal Code, which allows the application of Brazilian law in exceptional situations of crimes against Brazilians, even abroad. However, the minister stressed that this measure would be an "extreme remedy" and believes that the Spanish authorities will fulfill their responsibilities.
The minister emphasized that the study is being carried out as an eventuality and that he relies on diplomatic channels to resolve the issue. He believes that the Spanish authorities, whether judicial or football, will take the necessary measures.
Manifestation
In addition, the Minister of Racial Equality, Anielle Franco, also announced that the Lula government intends to activate the Spanish Public Ministry to investigate the possible connivance of the regulatory federation of Spanish football, LaLiga, in the frequent cases of racism against Vinicius Junior.
Join our WhatsApp group,clicking on this link
Join our Telegram channel,click this link
Source: https://www.diariodocentrodomundo.com.br/essencial-dino-vini-jr/