Creamy Gratin Potatoes with Cottage Cheese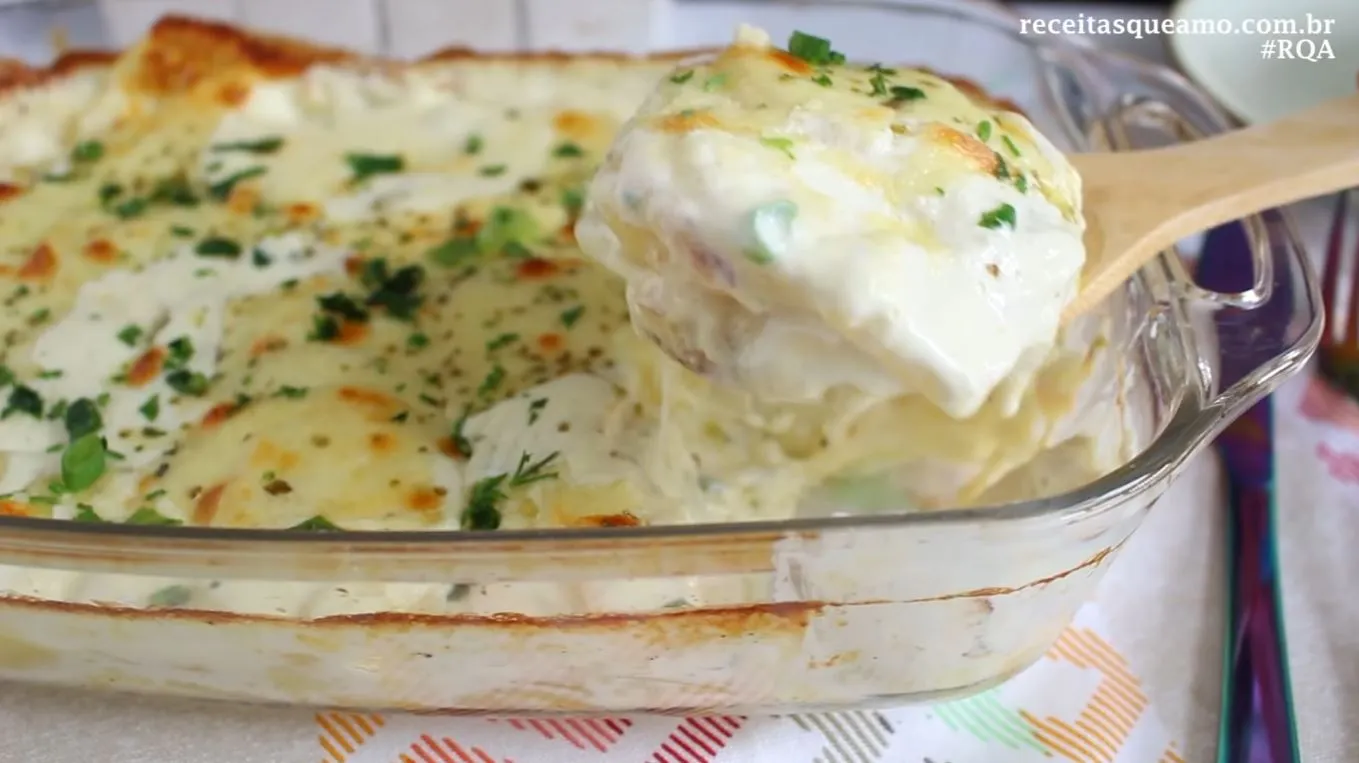 Make a gratin potato with cottage cheese that is very creamy and delicious! Check out this simple and easy recipe!
Creamy Gratin Potatoes with Cottage Cheese
To make this delicious creamy potato gratin, check out the necessary ingredients and follow the step-by-step instructions for preparation.
Ingredients
1 kg potatoes cut into slices

3 tablespoons olive oil

Salt to taste

Black pepper to taste

1 cup of cottage cheese (220g)

1 can of cream (200g)

2 minced garlic cloves

100g of mozzarella
Directions
Add 1 kg of potatoes cut into slices in a pan with boiling water;
Add 1 pinch of salt;
Let cook for 5 to 10 minutes (until they are soft);
Drain the water and transfer the potatoes to a refractory greased with olive oil;
Season with salt and pepper;
Add 1 strand of olive oil;
Mix and season again;
In a container, add 1 box of cream (200g);
Add 1 cup of curd (220g);
Add 2 minced garlic cloves;
Add salt and black pepper to taste;
Mix;
Add sauce over potatoes;
Add cheese on top;
Add oregano to taste;
Take to preheated oven at 230 degrees for approximately 20 minutes (until gratin);
Add green smell;
Your creamy potato gratin with cottage cheese is ready!
Recipe Video