Coup in Peru. Brutal repression in Peru a month after the massacre in Juliaca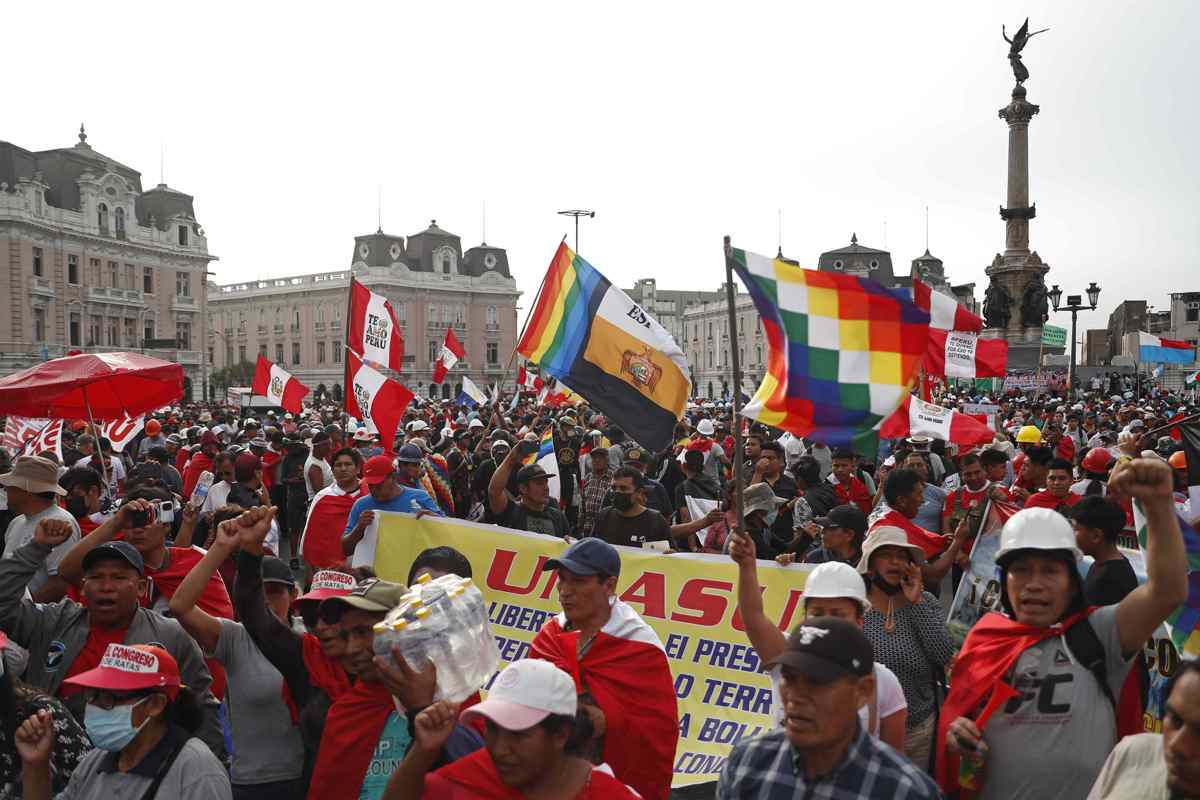 Last Thursday there were mobilizations and protests in various parts of Peru within the framework of the General Strike called by the CGTP. And although the strike itself had low compliance due to the bureaucratic form of convocation and the almost null preparation, some of the mobilizations were important.
Several thousand arrived in the center of the Peruvian capital, coming from regions such as Cusco, Ayacucho, Huancavelica, and Ica. Other regions of the country were also present. The government's response was to militarize the areas where the protesters were going to march.
In other regions of the country, the government once again unleashed repression, the only response it has so far given to those calling for Boluarte's resignation, the closure of Parliament and a constituent assembly.
In Juliaca, in the Puno region, on the border with Bolivia, the demonstrations were led by the relatives of those killed in the massacre perpetrated a month ago by the national police. Once again, at least 23 people were injured by the brutal police repression of citizens who demonstrated near the Inca Manco Cápac international airport.
During the repression, the police took out two armored vehicles and fired tear gas canisters at the bodies of the protesters.
The San Román Health Network reported, through a statement, of the total number of injured, 9 remain in the Carlos Monge Hospital and the remaining 14 were discharged. Of those hospitalized, 4 people, including an 11-year-old girl, were injured by a firearm projectile.
There were also six people detained outside the airport. At night there were clashes outside the San Miguel district police station, after a group of citizens demanded the release of three detainees.
In the Apurimac region, south east of Lima, the picture was the same. More than 80 detainees and the murder of the young Denilson Huaraca Vilchez in the city of Aymaraes. In addition, according to a statement from the Association for Human Rights (APRODEH) there are injuries from firearm projectiles and more than 20 compañeras from the common pots were arrested. They are accused of having set fire to an interprovincial bus.
Alejandro Vilca, National Deputy for Jujuy of the PTS in the Left Front of Argentina, together with Alejandrina Barry, Legislator for the City of Buenos Aires, attended the marches to bring solidarity to the struggles of the Peruvian people.
Source: www.laizquierdadiario.com