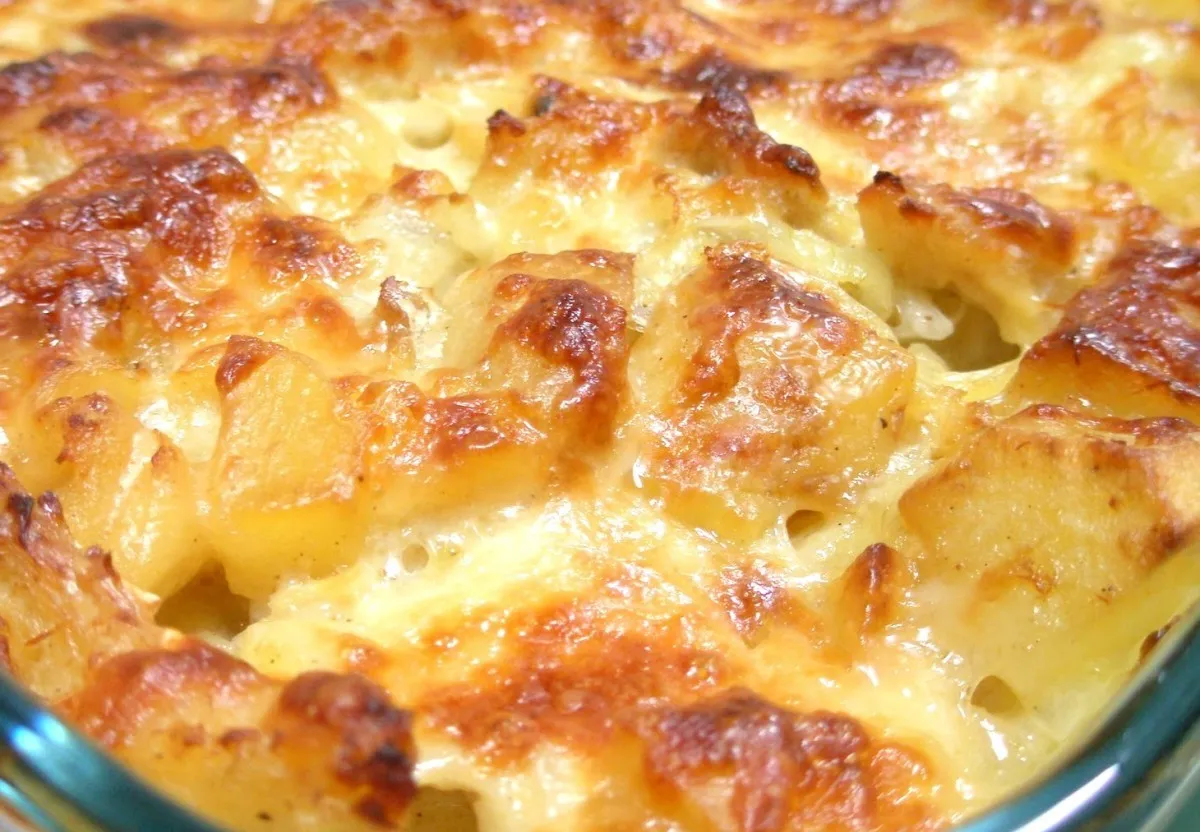 Learn how to make this delicious cod with cream for your family's New Year's Eve! A delicious Portuguese recipe, simple and easy to make!
Cod with cream
For your cod with cream to be perfect, use the ingredients from the list below and follow the preparation step-by-step, it will be excellent!
Ingredients
500g of cod

500ml of milk

1 bay leaf

3 garlic cloves (13g)

300g sliced ​​onion

500g of potato

50g of butter

50g wheat flour

300g cream (milk cream)

Nutmeg

6 tablespoons olive oil (90ml)

100g grated parmesan

20g of parsley

Salt to taste

Black pepper to taste

500ml of oil for frying the potatoes
Directions
In a pan, add 500g of cod;
Add 500ml of Milk;
Add 1 bay leaf;
Add 3 garlic cloves (13g);
Let it boil for 15 minutes;
In a large skillet, add olive oil;
Add 300g of sliced ​​onion;
Add minced garlic;
Let it braise;
In a pan with 500ml of oil, fry 500g of cut potatoes (until lightly golden);
Defund the cod;
In a pan on the fire, add 50g of butter;
Add 50g of wheat flour;
Mix and let it fry;
Add the cod cooking milk;
Mix;
Add 300g of cream (milk cream);
Add grated nutmeg;
Add 1 pinch of salt;
Add kingdom pepper to taste;
Mix and turn off the fire (don't let it thicken);
Add the juice of half a lemon to the white sauce;
Add the cod chips to the onion skillet;
Add black pepper;
Add parsley;
Add the potatoes;
Add 3 ladles of the sauce and mix;
In a refractory add a strand of olive oil;
Add cod with potatoes;
Add remaining sauce;
Add 100g of grated parmesan;
Bake at 200 degrees for 20 minutes;
Your cod with cream is ready!
Recipe Video