Circular celebrity portraits leave us seeing spots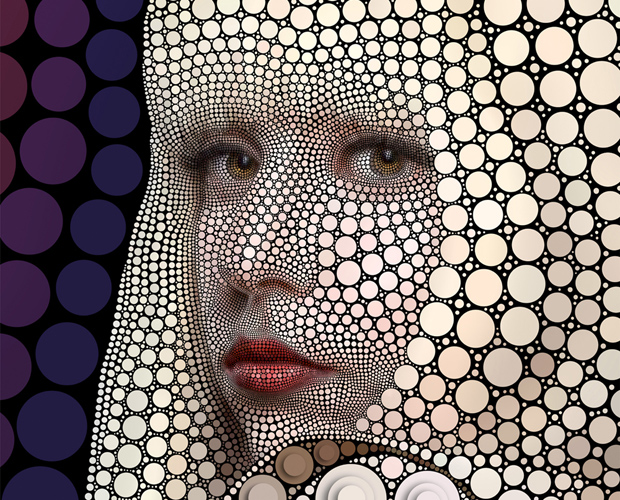 An artist has come up with an interesting way to breathe life into the humble celebrity portrait, by creating them with circles.. and lots of them.

Ben Heine uses thousnads of tiny coloured circles to build up his impressive 'Digital Circlism' portraits which he describes as a mixture of Pop Art and Pointillism.
Using Photoshop to create the works, Heine says he starts off by focusing on the dynamic movement of someone's face and placing circles there.
He then works his way outwards, carefully placing hundreds of circles of varying size on the page until he's created an image, which when viewed from a distance looks amasingly life-like.
Given that each portrait can take 180 hours to produce, we wouldn't be surprised if Heine was seeing spots by the time he finished.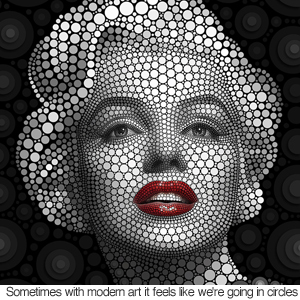 Speaking of his work, Heine says: "I often make a photomontage first using a bunch of references, then a digital painting and I finally apply my "digital circlist" technique.
"When making a portrait with circles, it is important to focus on the dynamic movement of someone's face. I place each circle one by one with a sharp round brush, there is no automatic process, it's a time consuming method."
He added that he's been making all kinds of portraits for more than 15 years. "But I wanted to develop a very original technique," he said. "As I've been working with digital tools recently, this came quite naturally."