CABA. After the Lago Escondido scandal, D'Alessandro resigned as Buenos Aires Minister of Security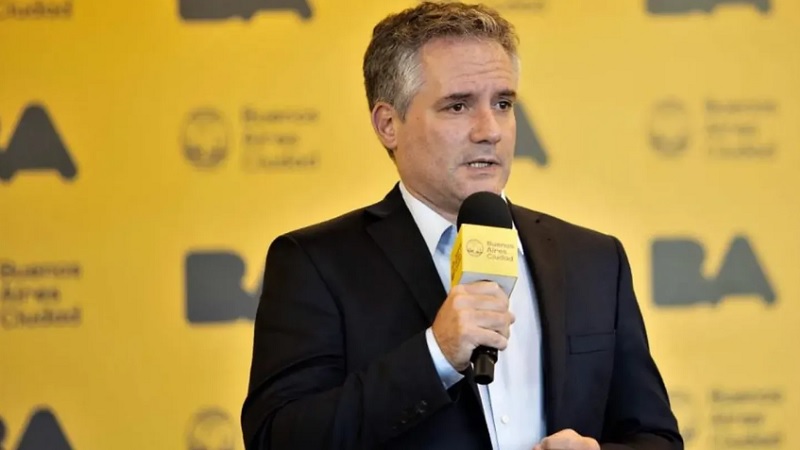 This Tuesday afternoon, at a press conference, Marcelo D'Alessandro announced that he was taking leave from his position. But in less than 48 hours, he ended up formalizing his resignation as Buenos Aires Minister of Security. His departure occurs in the midst of the crisis that occurred after the leak of the Lago Escondido chats. A true scandal that, as a result of an illegal leak, revealed all the ties and businesses that exist between big businessmen, political officials and representatives of the Judiciary.
Through his Twitter account, the now former official assured: "In 2016 I assumed an enormous commitment to the security of the City. Today, after seven years, I informed the Head of Government of my decision to step aside to become plaintiff in the case investigating the illegal intelligence operation against me". In 225 words he thanked Horacio Rodríguez Larreta, he made an absolute vindication of his management and only referred to the chat scandal to victimize himself and denounce espionage. Of the content of those messages, which show a well-oiled machinery of favors and gifts, shady deals and a close relationship with the businessmen who finance them and with the judicial body, not a single word. Far from that, he ended his message demanding justice: "Regarding the hack, we already have those responsible. Now we are going to find the one who devised, financed and ordered it. Each and every one of them will have to give explanations before Justice. The We Argentines deserve to know the truth. This will not go unpunished."
The impunity with which the now ex-minister has managed is nothing more than the result of knowing that he has great political and judicial support. Even Horacio Rodríguez Larreta himself publicly defended him whenever he could, presenting him as a victim and referring only to the illegal leak, albeit with contradictory explanations. So far, no one has been able to explain why they denounce a hack while denying the veracity of the messages and assuring that the exposed chats are false.
*News in development
Source: www.laizquierdadiario.com