Black and Brazilian, leader of Portuguese fascist party attacks immigrants: "Europe is white"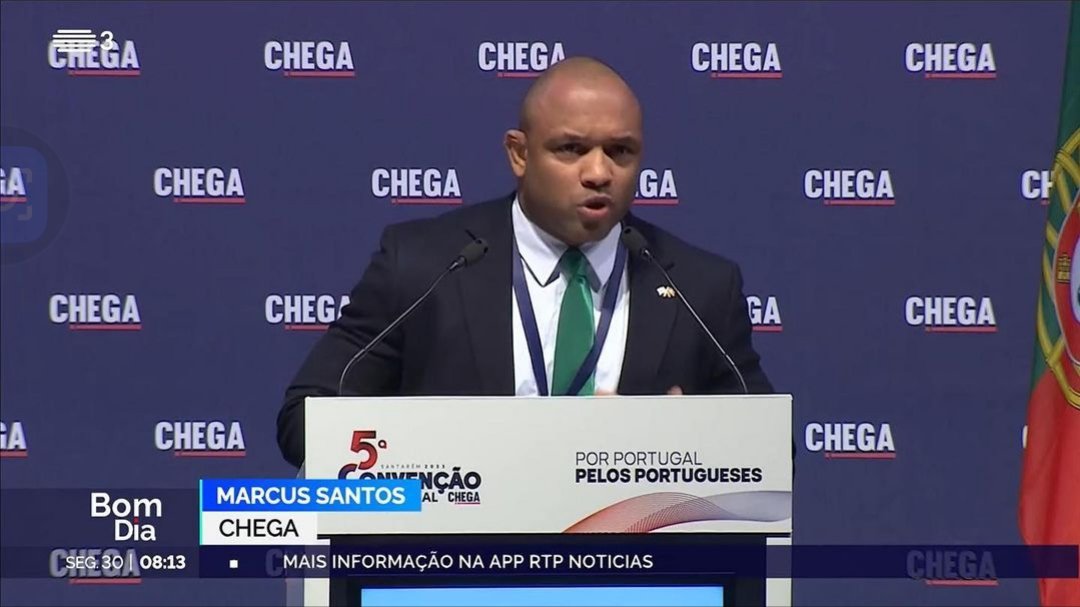 One of the most sinister phenomena to come from the rise of the far right is that of black racists.
We have — or had — here Sérgio Camargo, a sick Bolsonarist, former head of the Palmares Foundation, owner of an uncontainable hatred for himself.
In Portugal, a certain Marcus Santos appeared, leader of the fascist party Chega in Porto. Brazilian, black, Santos emigrated to the US at the age of 18 before trying to make a living on Portuguese soil.
At the last convention, he gave an unbelievable speech. "We need to control our borders. Portugal is not against immigration, but we want it, we have to have control and we want good immigrants", she said.
"What is the problem? Europe is white, just as Africa is black. What is the problem?" then che added an anecdote to "prove" that Chega is not a party that discriminates against foreigners.
"I recently met a Brazilian lady, too, and she said to me: 'Wow, great, a Brazilian in Portuguese politics, now we have someone to defend the Brazilians who live in Portugal.' And, I, 'ohhh Jesus'… look, ma'am, you're wrong, if I wanted to defend the rights of Brazilians, I was in Brazil fighting on the side of the Brazilian right, fighting on the side of ex-president Bolsonaro, and I would be very proud," he said.
"I am not in Portuguese politics to defend the rights of Brazilians, Indians or any other immigrant, like me, who lives in Portugal. I am in Portugal to defend the rights of the Portuguese, because Portugal belongs to the Portuguese. If you can't adapt, go back to your land."
More recently, he attacked the "black left 'cute': "I feel very sorry for the monkeys who are often compared to these people".
Marcus Santos he would look good with the "morenazis", as the Colombian neo-Nazis were baptized in the early 2000s.
These groups showed up loudly at demonstrations and quickly became a joke. One of them ended up going viral. It was about a neo-Nazist protest in Dresden, Germany.
At one point, Morenazis joined the Germans. They had to run away soon after. They had been mistaken for refugees and beaten.
One of the "leaders", Helmuth Buriticá, guaranteed that they too were Aryans, despite their dark skin color. "Blame it on the weather!", he repeated, amidst the soups he took.
Source: https://www.diariodocentrodomundo.com.br/negro-e-brasileiro-dirigente-de-partido-fascista-portugues-ataca-imigrantes-a-europa-e-branca/