Brazil's position on war in Ukraine 'not neutral', says White House spokesperson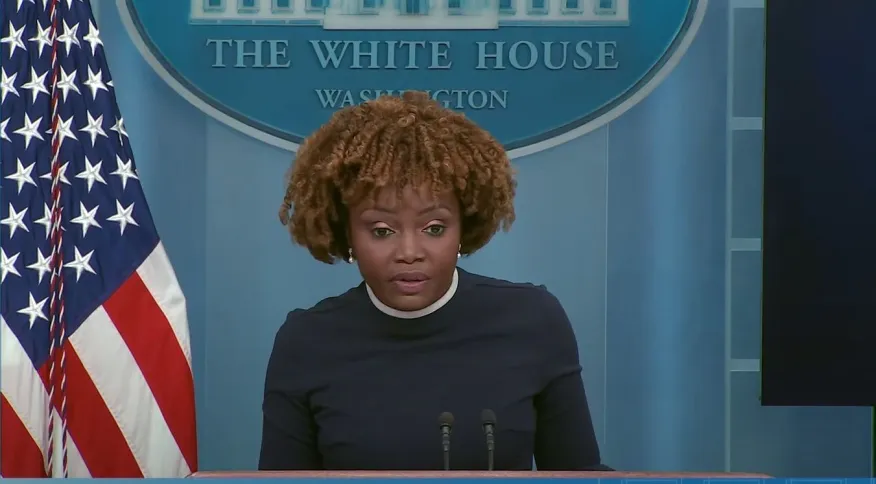 White House spokeswoman Karine Jean-Pierre said this Tuesday (19) that Brazil is a "sovereign country" to make its own decisions, but highlighted that the recent position of Brazilian authorities on the war in Ukraine is not neutrality and that the US does not contribute to the conflict.
"Brazil is a sovereign country and makes its own decisions. I'll leave it at that, and again, I'll say, we're confident in the strength of US-Brazil relations. Even though we disagree with some of the things President Lula has said, we are confident in the relationship", said Jean-Pierre at a press conference.
The speech comes after Lula stated that Russia and Ukraine decided on war. During an agenda in the United Arab Emirates, Lula stated: "I think that the construction of the war was easier than the exit from the war will be. Because the war decision was taken by two countries [Rússia e Ucrânia]. And now what are we trying to build? We are trying to build a group of countries that have nothing to do with the war."
After criticism from US National Security Council spokesman John Kirby — who accused Brazil of repeating "Russian and Chinese propaganda" — the Brazilian president said this Tuesday that he condemns the "violation of the territorial integrity" of the Ukraine.
The spokeswoman for the White House criticized the "tone" of the press conference between the Minister of Foreign Affairs of Brazil, Mauro Vieira, and his Russian counterpart, Serguei Lavrov, on Monday (17).
"We were shocked by the tone of the foreign minister's press conference yesterday, which was not one of neutrality, suggesting that the US and Europe are not interested in peace or that we bear responsibility for war. We believe, and it is true, that it is completely wrong", highlighted Jean-Pierre. "The tone was not neutral and it is not true, so we will continue to talk about this, just as you heard Admiral [John] Kirby ontem".
White House spokesperson reacts to Lula's speeches about war in Ukraine. "The tone wasn't neutral and it wasn't true."

Karine Jean-Pierre stated that the US government will continue to position itself against this type of statement, but that it believes in the strength of Brazil-US relations.… pic.twitter.com/wbPVfmTArl

— Metropoles (@Metropoles) April 18, 2023
Originally published in Brasil de Fato
Join our WhatsApp group, clicking on this link
Join our Telegram channel, click this link
Source: https://www.diariodocentrodomundo.com.br/posicao-do-brasil-sobre-guerra-na-ucrania-nao-e-neutra-diz-porta-voz-da-casa-branca/