August inflation was 12.4%, the highest in three decades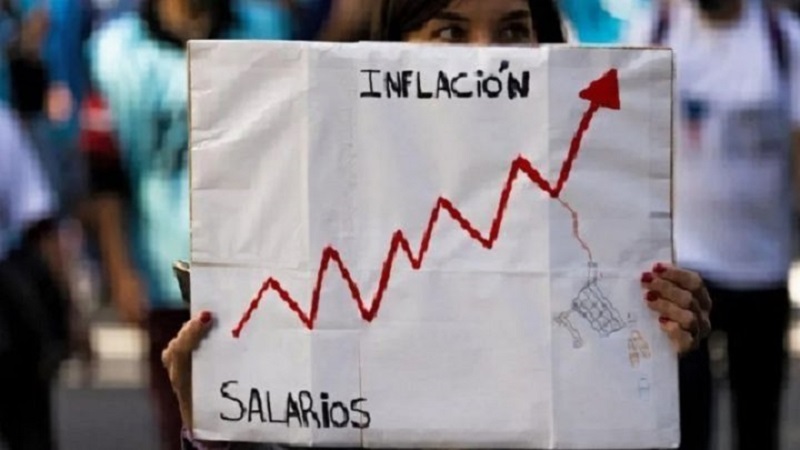 Indec confirmed that August inflation was 12.4% and thus the price increase in the last twelve months reached 124.4%. So far this year, the price increase has accumulated an increase of 80.2%. The spike in August is mainly explained by the effect of the 22.5% devaluation applied by Sergio Massa agreed with the IMF on Monday after PASO.
#DatoINDEC
Consumer prices (#IPC) increased 12.4% in August 2023 compared to July and 124.4% year-on-year. They accumulated an increase of 80.2% in the first eight months of the year https://t.co/58Wlvj4OFZ pic.twitter.com/LRihbYlx3j

— INDEC Argentina (@INDECArgentina) September 13, 2023
The division with the greatest increase in August was Food and non-alcoholic beverages (15.6%)and follows Health (15.3%). These are worrying data, with poverty exceeding 40%, the inflationary blow strongly punishes the popular sectors that allocate most of their income to the consumption of these basic goods.
The working class pays the costs of inflation. Massa's measures to cushion the impact of the devaluation are not enough to compensate for the loss of purchasing power. In the case of private registered salaries, even with the fixed sum, the purchasing power would be around 13% below November 2015, as estimated by CTA Figure. Unregistered workers were excluded from the measures, being one of the sectors that lost the most to inflation.
The 12.4% inflation reported by INDEC confirms the Massazo in the pockets of working families. This is the consequence of the devaluation of the minister-candidate. They govern for the IMF and financial capital. https://t.co/ofcIFpWEYF

— Nicolas del Caño (@NicolasdelCano) September 13, 2023
Urgent measures to defend salaries
The consequences of inflation fall on the working class, whose purchasing power plummeted and they lost more than 23% compared to 2015. Informal workers were the most affected. Massa's devaluation to comply with the IMF blew up salaries, pensions and social allowances.
The CGT and CTA leaders showed their support for Massa this week in an event held in Plaza de Mayo. They should stop validating the adjustment in progress and call now for a national strike and plan of struggle that serves to begin defending the interests of the working class. A common fight where employed workers and their organizations come together with social and unemployed movements.
The Defense of salary is of the first order. Measures of another kind are needed to combat inflation, and emergency measures an increase to recover what was lost for retirees, employed people and social programs. That no one earns less than what a basic basket costs, currently at $248,962, on the way to achieving a minimum wage equal to the family basket that Indec workers calculated at $363,570.
The inflation index is published and the reality of Massa's economic measures is shown for what it is: a blow to the popular pocket. Food inflation is obscene.

— Myriam Bregman (@myriambregman) September 13, 2023
Source: www.laizquierdadiario.com