Against labor fraud. Great media impact of the cut of Mondelez workers on Panamericana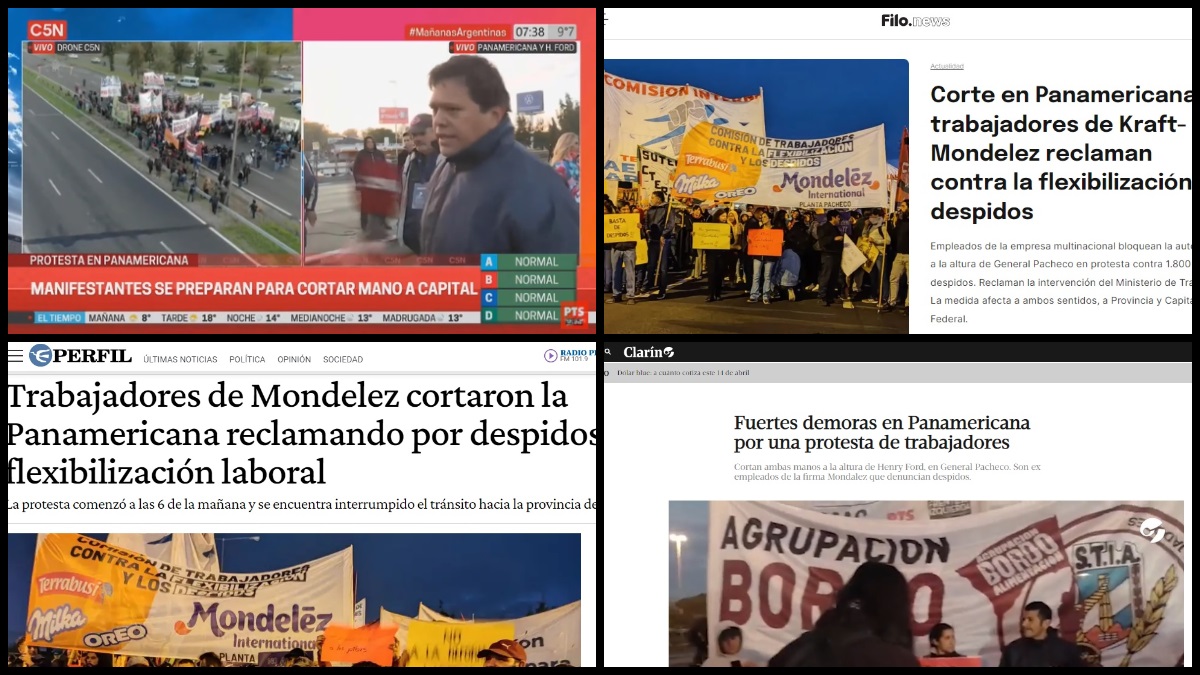 Telam Agency
They protest with a cut in the Panamericana height Henry Ford for layoffs in the firm Mondelez
Workers of the Mondalez firm today make a blockade on the Pan-American highway and Henry Ford, in the Zárate-Campana direction, in General Pacheco, in the Tigre district of Buenos Aires, in protest against the layoffs "implemented through labor flexibility" promoted by the company under the modality of temporary contracts.
The protest took place this morning under the presence of a large security operation, with mobile phones from the National Gendarmerie.
"We are fed up with these layoffs. We have been mobilizing because we want the Labor Ministry to intervene, since the (food) union betrayed us," Martín Jáuregui, one of the workers' spokespersons, explained to the press.
In this way, the employees oppose what they point out as a "flexibilization of labor that the company carries out through temporary contracts".
In a statement, the workers reported that "there are more than 1,800 employees who have been dismissed without effective" to date, and that most of them are "young people and relatives of effective workers who enter under the 'referred' program that implemented the employer".
Leaders of the Left Front such as Nicolás del Caño and Myriam Bregman also participate in the protest.
"Accompanying the struggle of the workers of Mondelez (ex Kraft) who are demanding against the layoffs of young people hired (6 batches of 300 since the pandemic) and the labor flexibility that the company imposes on the employees. They denounce that this happens in all the factories "Del Caño said on his Twitter account.
🚨 They release the cut on the Pan-American Highway, height Henry Ford (Pacheco).

👉 Mondelez company workers were totally obstructing the central trace, hand to province. #Rivadavia630. pic.twitter.com/qGhOb58VKZ

– Radio Rivadavia (@Rivadavia630) April 14, 2023
Source: www.laizquierdadiario.com