After hospitalization for frostbite, former mayor dies homeless in the city that elected him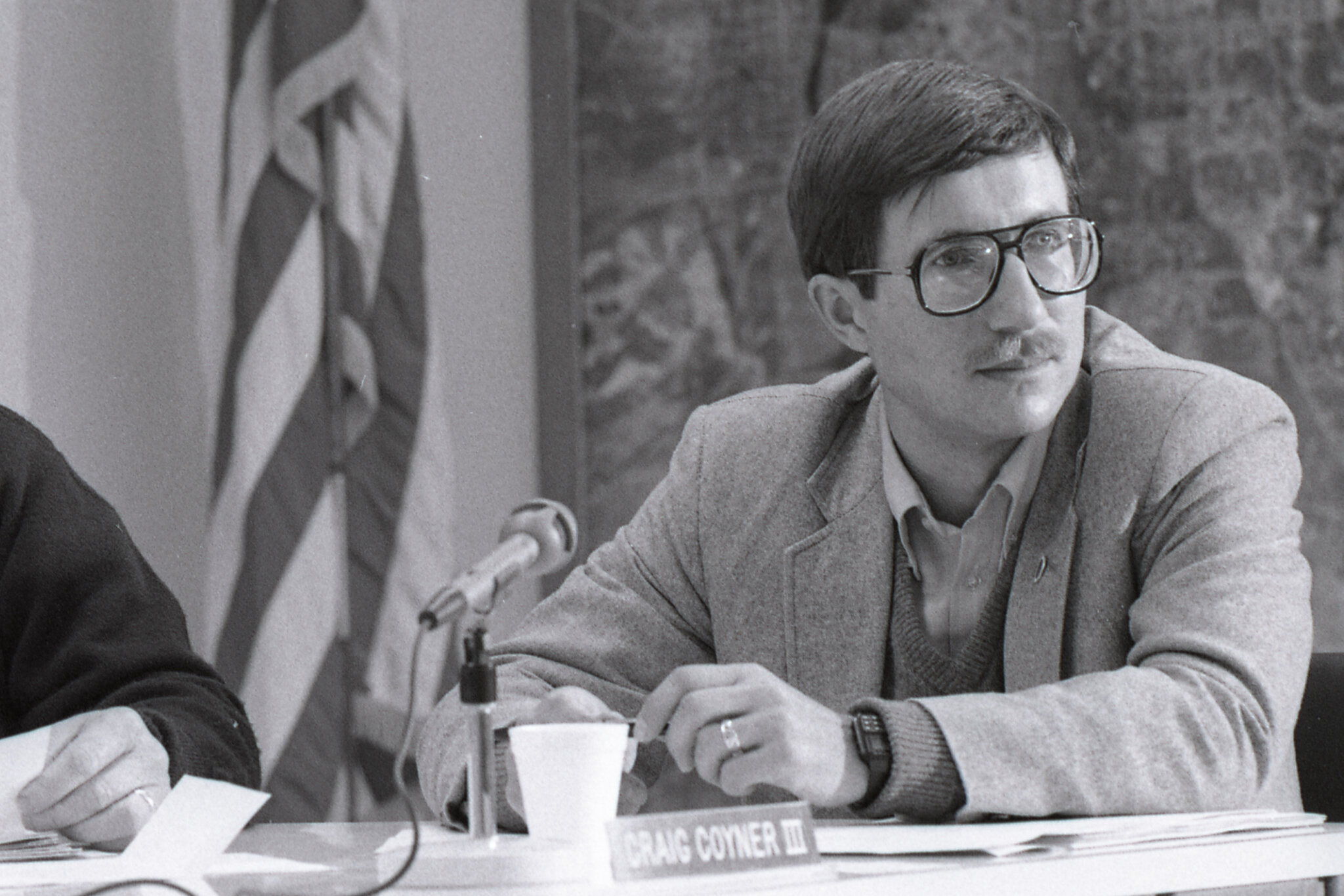 Craig Coyner, a member of one of the most prominent families in Bend, Oregon, on the west coast of the United States, had an acclaimed career as a prosecutor, defense attorney and then mayor. The politician, who helped put the city on the list of the fastest growing in the country, died homeless. With information from Folha de S.Paulo.
After a lifetime as a pillar of civility in Bend, Coyner has reached a point of near-total misery, surrounded by the prosperity he helped to create.
At 75, Coyner occupied a bed in a shelter on Second Street after losing his home to mortgage debt. She had frostbitten fingers and her possessions limited to a tub of tattered clothes and books.
The politician was pulled into the maelstrom of problems that have gripped many prosperous western cities: untreated mental illness, widespread addiction, rising housing costs and a dwindling sense of community.
Once a small logging town, Bend has undergone an impressive transformation in recent decades as wealthy people have discovered the place. Costs have strained the budgets of nurses, teachers and police, and homelessness has soared in the town of 100,000. The shelter where Coyner found refuge had been full for months.
The former mayor was born into a family committed to civic duty. In the early 1900s, his great-grandfather was mayor of Bend. Before long, a community known as a place to ford the river became an important stopover in a growing rail network. Some of the largest pine mills in the world processed logs so large that some had to be split with the help of dynamite.
In the mid-1970s, after being drafted for service in the Marines, marrying his college sweetheart, and earning a law degree in Portland, Coyner returned to Bend, following his father into a career as a lawyer and settling down. in a modest one-story house purchased for $25,500 in the northeast corner of town.
The couple had two daughters, but separated a few years later. In 1981, Coyner joined the City Council. He married Patty Davis, who worked selling radio ads in the city and, as his ex-wife also remarried, he stopped having a relationship with his daughters.
In 1984, he became mayor. It was a tumultuous time for the city: the global recession destroyed the logging industry, while residents feared the community was becoming a ghost town, and homeless people flocked along the railroad track that helped establish Bend as the logging capital.
Coyner worked to raise funds for them, sometimes personally going to the tracks to hand out donated clothing and $0.19 snacks. Her connections helped people find cheap places to live, at a time when rooms could be rented for as little as $75 a month.
The then mayor saw this as a transitional moment for Bend, which would take advantage of the surrounding natural beauty in new ways, welcoming visitors to ski, hike, camp and bike.
After being ousted from the City Council in 1992 by rivals seeking to curb his growth, Coyner returned to work as a defense attorney.
Known for being a kind and intelligent professional who got along well with judges and clients, the former mayor has become caustic in recent years, according to Tom Crabtree, chief of staff for the then public defender.
When a judge removed him from a case one day, the lawyer's surprising outburst in court led Crabtree to decide it was time to fire Coyner, who responded with a death threat, he said.
The problem was really an early bipolar disorder, Coyner said, made worse by alcohol.
The day after Thanksgiving 2003, a few years after losing his job, Coyner was arrested on charges of damaging a woman's car and resisting a police officer's order. Then, in 2008, came the worst blow of all: his wife, Patty, died following an illness.
By this time, others had already turned away – not just her daughters, but also her sister, who began to distance herself when late-night drunk phone calls turned abusive.
Last fall, as nighttime temperatures plunged below freezing, Frankie Smalley, a homeless friend, walked across town to locate Coyner and came across a yellow tent near a Walmart. "Hey Craig, are you there?" he called out. He heard a voice there and pulled the tent flap.
Coyner's shoes were soaked through, and his feet were so frostbitten that he limped in pain when he tried to get up.
At the hospital, he was treated for frostbite and was soon discharged to the city's new low-cost shelter. The accident damaged his toes so badly that he had to go back to the hospital in late January for an amputation, which ran into complications. After the surgery, he suffered a stroke that left him unable to speak.
Days later, on February 14, Coyner died.
Join our WhatsApp group, clicking on this link
Join our Telegram channel, click this link
Source: https://www.diariodocentrodomundo.com.br/apos-internacao-por-congelamento-ex-prefeito-morre-como-sem-teto-na-cidade-que-o-elegeu/