Zelensky mocks meeting that did not take place at the G-7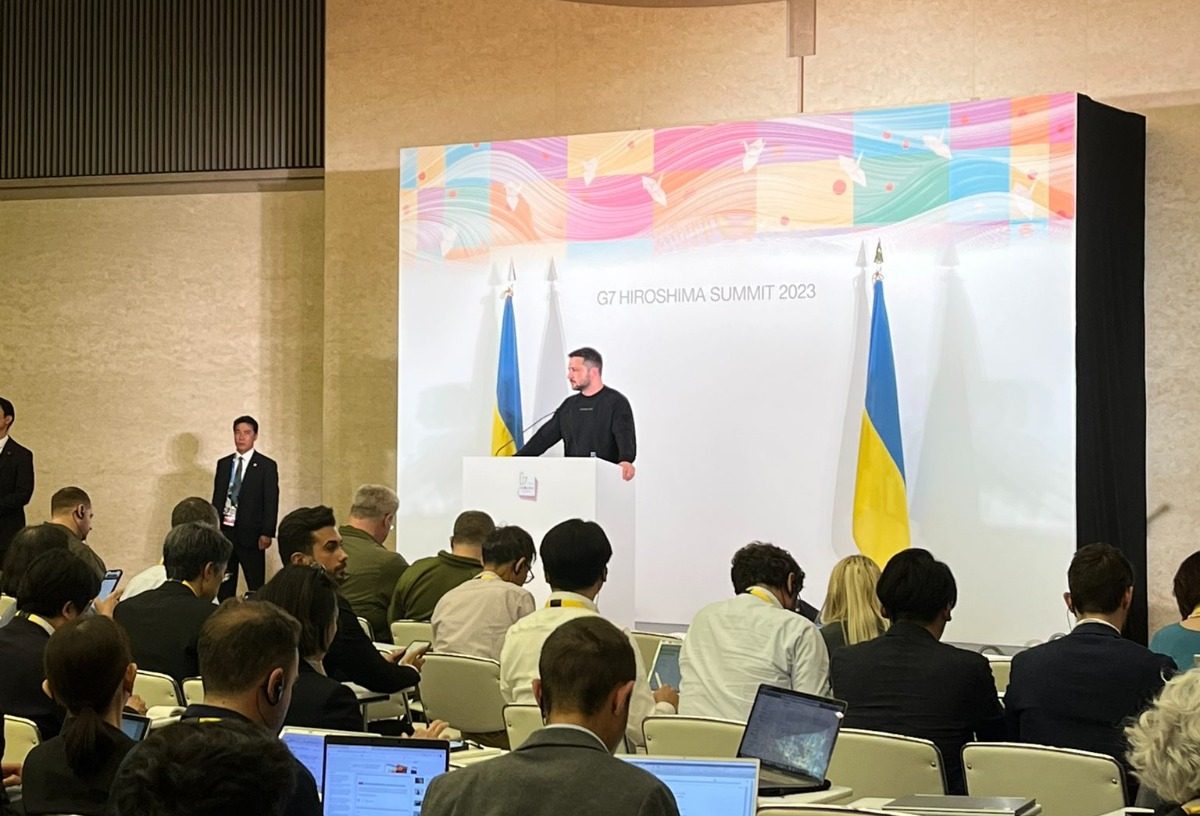 Ukrainian President Volodymyr Zelensky played down the fact that he did not meet President Lula backstage at the G-7 summit in Japan on Sunday and said it was probably due to scheduling.
According to the Brazilian government, Lula even offered more than one time slot, but the Ukrainian team was unable — or unwilling — to fit in.
Asked if he was disappointed that the meeting did not take place, he gave a wry answer.
"I think Lula should be disappointed," he said, smiling and making reporters laugh.
Earlier, at the working session of the guest countries that included Zelensky, Lula condemned the violation of Ukraine's territorial integrity.
"In line with the Charter of the United Nations, we strongly repudiate the use of force as a means of resolving disputes. We condemn the violation of Ukraine's territorial integrity. At the same time, every day that fighting continues, human suffering, loss of life and destruction of homes increase. I have repeated almost to exhaustion that it is necessary to talk about peace", he said.
Zelensky met a host of world leaders on the sidelines of the summit in Hiroshima city over the weekend on a trip seen as part of an effort to court the "Global South".
Meanwhile, he made money and weapons from his bosses.
After meeting with Biden, he thanked the "powerful" financial aid of US$ 37 billion from the Americans and a new military assistance package announced at the event, in the amount of US$ 375 million.
"We discussed further cooperation to strengthen our state's defense capabilities, as well as the implementation of the Ukrainian 'peace formula'. We also exchanged views on projects for the reconstruction and recovery of Ukraine," Zelensky wrote in Telegram.
Join our WhatsApp group, clicking on this link
Join our Telegram channel, click this link
Source: https://www.diariodocentrodomundo.com.br/lula-e-que-deveria-ficar-decepcionado-zelensky-ironiza-reuniao-que-nao-houve-no-g-7/