Yanomamis will present alternative Oscars to winners in action against illegal mining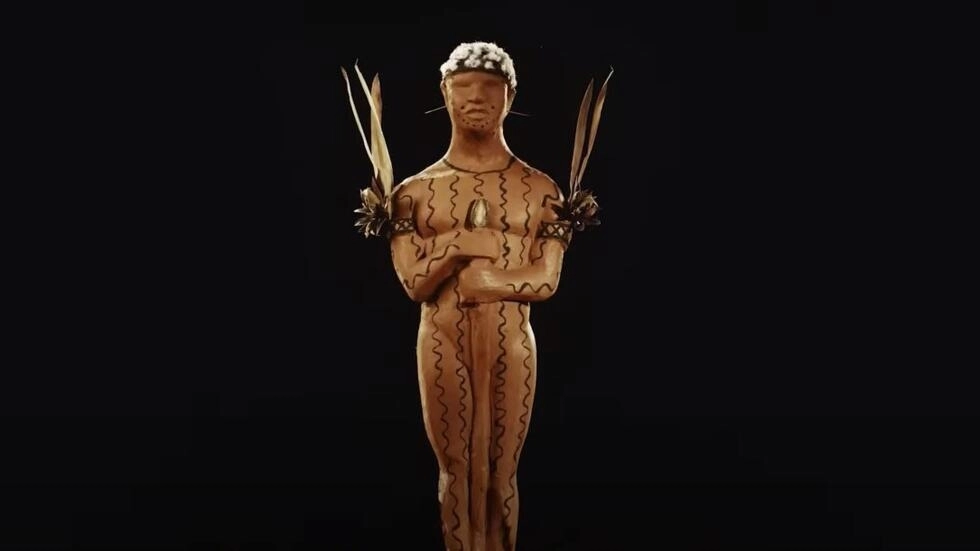 Originally posted on RFI
On the night when the eyes of the world turn to the golden Oscar statuette, the Yanomami indigenous people will launch an international campaign calling attention to the impact of illegal gold extraction. The winners of the highest award in cinema will receive, in addition to the traditional statuette, an indigenous sculpture representing Omama, the deity considered creator and protector of the Amazon and the Yanomami people.
Dubbed "The cost of gold", the campaign intends to put the Hollywood spotlight on the problem of illegal mining, which contaminates a large part of the gold trade in the world.
Illegal mining has caused a humanitarian crisis in the Yanomami community, which comprises 30,400 indigenous people in a reserve between the states of Roraima and Amazonas.
The campaign against the illegal extraction of gold in the Amazon is carried out by the Urihi Yanomami Association, with the creation of the advertising agency DM9.
In addition to the statuettes, a video was sent to candidates for this Sunday's film awards (12).
"In your culture, gold is a symbol of success. For my people, it means death and destruction," says Junior Hekurari Yanomami, leader of the association, in the video.
"Illegal gold is mined with mercury. Liters and more liters are poured into our rivers, killing our animals, killing our forest, killing our people", warns the indigenous people in their native language.
"You also have the opportunity to take a stand in front of millions of people and ask the whole world to put an end to illegal gold mining", he adds, in a direct request to the actors competing for the Oscar.
In 2021, 54% of the gold traded in Brazil had evidence of illegality at its origin, according to the Yanomami association.
Illegal mining
Over the past few years, the Yanomamis have denounced, without being heard, the invasion of their territory by around 20,000 miners and the attempted genocide of the ethnic group. The government of Jair Bolsonaro (2019-2022), a supporter of opening up indigenous lands for gold extraction, failed to monitor invasions and control illegal activities in the territory.
During Bolsonaro's term, average annual deforestation in the Amazon grew 59.5% compared to the previous four years and advanced 75.5% compared to the numbers of the previous decade.
Since taking office, President Luiz Inácio Lula da Silva has declared a health emergency on Yanomami land, due to deaths due to malnutrition, and has started a security operation to expel gold miners from that land.
The president of Funai (National Foundation of Indigenous Peoples), Joênia Wapichana, recently admitted that "Brazil still does not have a way to curb the illegal gold trade". Brazilian norms for the gold trade only require a "good faith" declaration that the origin is legal, exempting the authorities from the verification work.
Join our WhatsApp group, click this link
Join our Telegram channel, click this link
Source: https://www.diariodocentrodomundo.com.br/yanomamis-entregarao-estatueta-alternativa-a-ganhadores-do-oscar-em-campanha-contra-garimpo-ilegal/