"We didn't want to overthrow the Russian government," Prigozhin says in first statement after riot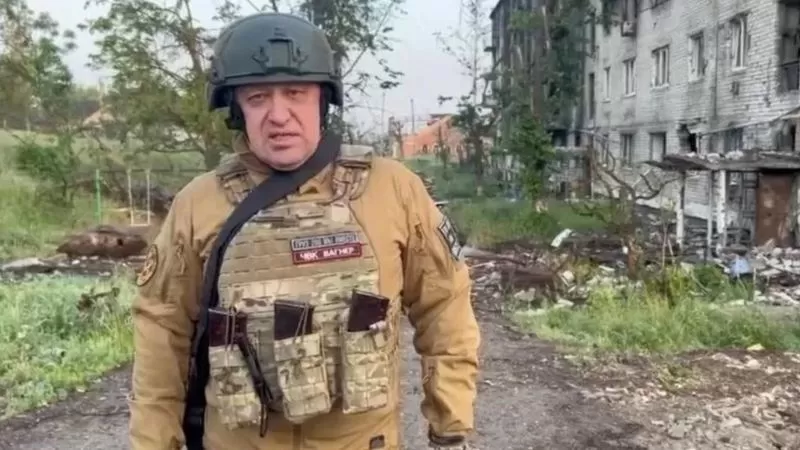 Russian mercenary leader Yevgeny Prigozhin said on Monday, in his first public comments since the end of a day-long riot staged by his Wagner group on Saturday, the act was intended to register a protest. against the ineffective conduct of the war in Ukraine, not overthrowing the government in Moscow.
Prigozhin spoke in an 11-minute audio message posted on the messaging app Telegram.
Investigation
Russian intelligence services are investigating whether Western spy agencies played a role in the mutiny of mercenary fighters from the Wagner group on Saturday, Foreign Minister Sergei Lavrov was quoted as saying by the Tass news agency on Monday.
In an interview with Russian broadcaster RT, Lavrov said that the US ambassador to the country, Lynne Tracy, spoke to Russian representatives on Sunday and gave "signals" that the US was not involved in the riot, but that he hoped that Russia's nuclear arsenal was kept safe, Tass said.
He also quoted Tracy as saying the mutiny is Russia's internal affair.
Several Western leaders said the incident showed that instability was growing in the country as a result of President Vladimir Putin's decision to send his armed forces into Ukraine early last year.
Asked if there was any evidence that Ukrainian and Western intelligence services were involved in the riot, Lavrov replied:
"I work in a department that doesn't collect evidence about illegal actions, but we have these structures and I guarantee they already understand that."
Doubts about Wagner's future have raised questions about whether the group will continue operations in African countries such as Mali and the Central African Republic, where its forces have played a major role in long-standing internal conflicts.
Since the war in Ukraine undermined Russia's ties and trade with the West, the Kremlin has also emphasized its commitment to Africa.
Lavrov told RT that Mali and RCA maintained official contacts with Moscow in parallel with their dealings with Wagner, adding: "Several hundred military personnel are working at RCA as instructors; this work will, of course, continue."
Lavrov also said that Ukrainian claims that Russia plans to stage an attack involving the release of radiation at the Zaporizhzhia Nuclear Power Plant in southern Ukraine are "absurd", Tass reported.
Published in Agência Brasil
Join our WhatsApp group, click this link
Join our Telegram channel, click this link
Source: https://www.diariodocentrodomundo.com.br/nao-queriamos-derrubar-o-governo-russo-diz-prigozhin-em-primeira-declaracao-apos-rebeliao/