Vilca to senator and Natalia Morales to deputy achieve 9.5%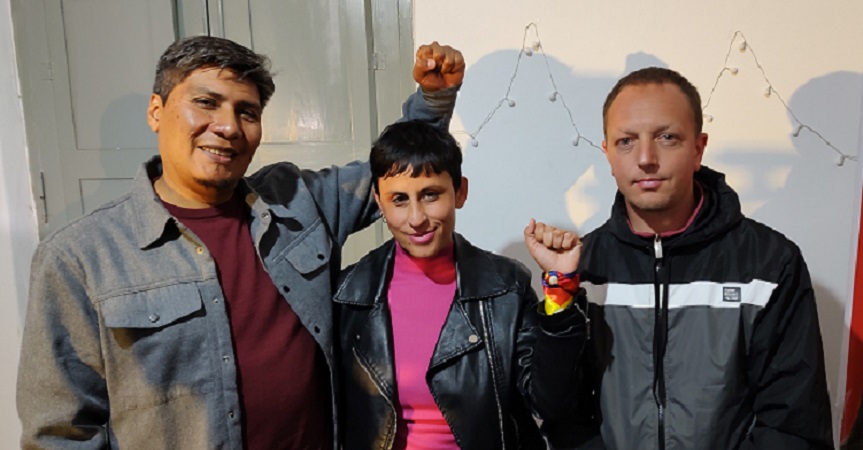 This Sunday, In Jujuy, the Unity Left Front once again won an important election. In this Sunday's PASO, the list headed by Alexander Vilca as a candidate for national senator, achieved more than 9.5% of the vote for legislative categories. That same list leads to Natalia Morales as a candidate for national deputy. The result implies doubling the percentage compared to the 2019 national election. At that time, the left achieved 4.8% of the votes.
In the presidential category, growth is even higher. In 2019, the result of the PASO had been 2.7%. Now exceeds 6.8%, more than doubling that choice. He had outstanding elections in the Quebrada and the Puna where the strongest fight against the Reform took place, carried out by the communities, teachers and social organizations. In HumahuacaFor example, 27% was achieved in the category of national senator.
This vote shows the place conquered by the left in the province, as a representative force of sectors of the working people, the native communities and other sectors. This was expressed not only in the votes in those places, but also in the hundreds of teacher prosecutors and community and social organizations who were prosecutors. By October, it is planned to reinforce the fight against the traditional political parties, but also against the demagogy of "anti-politics" that Milei embodies.
The election of the boss parties
At the general level, the election was given according to the same frameworks of the national result. The majority boss parties are punished, considered responsible for the adjustment and the social crisis. In this framework, as it happened at the national level, Milei achieved a very important vote. With her anti-political demagogy, she capitalized on the discontent against the bosses' coalitions.
Gerardo Morales was the big loser. The governor's list fell in votes to just over 23%. He had achieved 47% in the May provincials. At the same time, at the national level, the list that he was part of along with Rodríguez Larreta was defeated within Juntos por el Cambio. Peronism is also among the defeated. Compared to the last presidential election, they lose half of the votes.
He Left Front prepares in Jujuy to fight towards the October elections to strengthen the only consistent opposition of the working class against the regime of the UCR and the PJ with the challenge of unmasking Milei's demagogy.
Source: www.laizquierdadiario.com