Victims of sexual abuse by Tibetan Buddhist monks form a group to report cases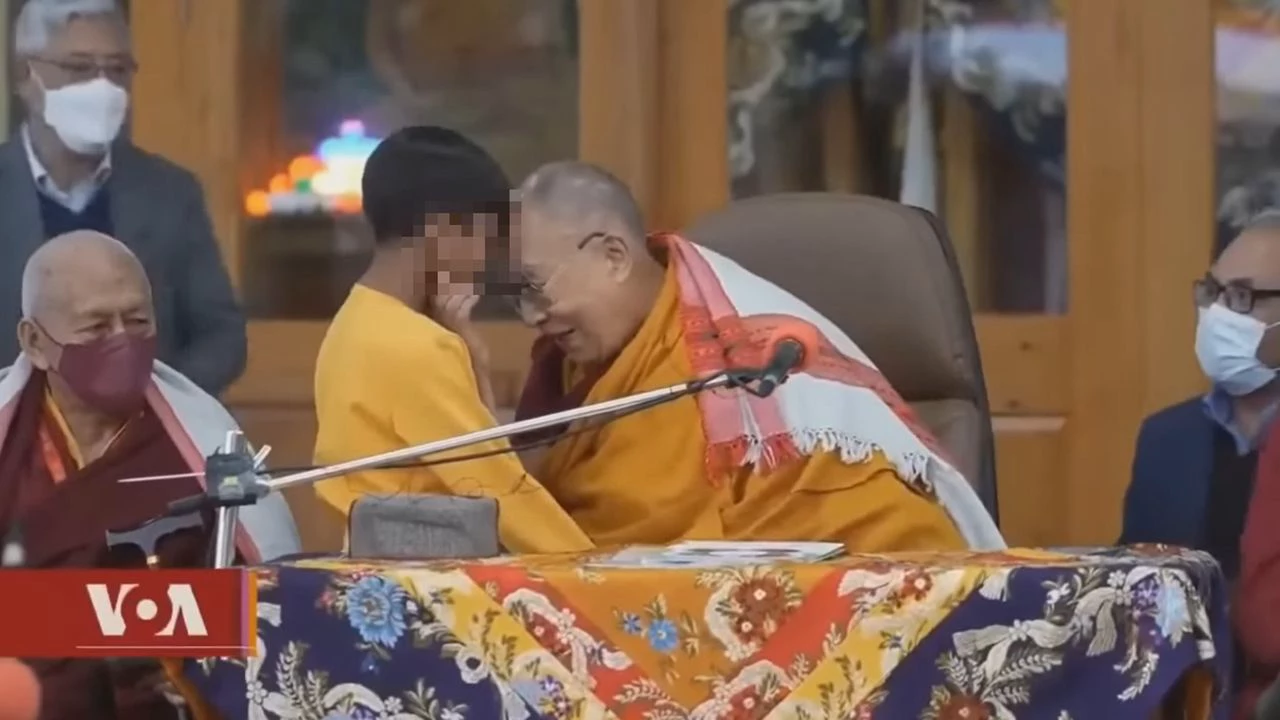 The #MeToo movement gains a new collective: victims of sexual abuse allegedly perpetrated by Tibetan Buddhist masters, monks and lay people. Gather around the hashtag #MeTooGuru, and this Friday they will be received by the Dalai Lama.
They will deliver a letter in which 12 affected men and women from 10 countries denounce five masters. Tibet's spiritual leader and 1989 Nobel Peace Prize winner opens this Saturday in Amsterdam (Netherlands) an exhibition on the life of Buddha, and the signatories of the letter are the advance troop of a group eager to correct what they consider a stereotype of Buddhism, in which there is no place for such aggressions".
The sentence is from the Dutch researcher Rob Hogendoorn, an expert in this doctrine, who describes the problems of the Dalai Lama, 83 years old, to put an end to the abuses. "The numbers of victims are greater than the number of message signatories. Tibetan Buddhist masters can be celibate monks, or lay people with a wife and children. But Buddhism is diverse, and there is great confusion between what a teaching is and taking advantage of the student. There are schools that say that sex with the student is a tantric tradition. That is, it uses intimacy for spiritual purposes, and there are followers who have suffered sexual abuse and mistreatment. And there are cases like this in Belgium, France, Germany and Spain, among others. It is true that the Dalai Lama has already encouraged not to blindly accept the master if you do not trust him. However, it would help [o líder espiritual] make it clear that [esses mestres] they should be judged like anyone else if they commit abuse," he says.
He adds that Buddhism lacks ecclesiastical hierarchy, "and in Tibetan, lamas are divided into multiple schools and monastic orders." "It is assumed that [o Dalai Lama] it brings them together, and if you put pressure on one group you can lose their support and trigger a chain reaction. But it must distance itself from these abuses, which in some cases it has known at least since the nineties, because it has received reports, and exercise its moral authority. If not, the cause of Tibet in the West may suffer."
In 2010, Oane Bijksma was looking for answers in meditation. "I am sure that there are Tibetan Buddhist masters who do their job well. A lot of people arrive like me, asking for something more in life, and in the beginning everything flows, although an unnatural devotion to the master is demanded, as if he were a living God", he says.
He met one of the most famous Tibetan Buddhist masters, Sogyal Lakar Rinpoche, the latter title reserved for reincarnated lamas. "A man surrounded by young girls and assistants, who lived among great luxuries and spent thousands of euros on hotels, food and Cuban cigars. And who beat, screamed and mistreated. I know because I had a boyfriend who was with him. Sogyal justified abuse as a way of dismantling the ego, to transform the feelings of disgust that it implies into a spiritual achievement," he recalls.
She was in the south of France, at Lerab Ling, a retreat center near Montpellier, where she became an assistant to one of Sogyal's closest women. There she met her boyfriend. "He had been his student and came from London. He was close to the leader, and I wasn't abused, but I saw how he treated people and his hypocrisy. She was lavish, and her helpers asked followers for donations. My boyfriend confessed to me that he had beaten him for 15 years, but he's still inside. When I left, in 2012, I notified the management of Rigpa in Holland, the international network of Tibetan Buddhist centers created by Sogyal himself. They didn't believe me. They said the master would have his reasons. I broke up with my boyfriend, who currently runs the organization in the UK."
Rigpa offers courses in meditation and compassion, as well as "a thorough study and practice of each stage of the Buddha's teachings," according to its website. There also appear the results of the independent investigation into the accusations of mistreatment against his master.
"Some students in his inner circle have experienced severe sexual, physical and emotional abuse; and several Rigpa members with relevant positions knew and kept silent, exposing third parties to these risks", states the text. Sogyal, author of The Tibetan Book of Living and Dying, which sold around two million copies, was dropped. The Dalai Lama, who attended Lerab Ling's inauguration a decade ago, said he "did something disgraceful".
The possibility of abuse is aggravated by the lack of controls or quality certificates for those who teach. "Any Tibetan can say that he is a Buddhist lama, and people believe him. It takes 20 or 30 years of study to get there. In the Netherlands alone there are 57,500 Buddhist citizens, according to official statistics. And in the Dutch Buddhist Union, which has 40 groupings, 20 have a leader accused of sexual abuse," says Rob Hogendoorn, who is completing a book on Sogyal.
"People need to know what happens. What I was looking for —to know myself and to know what I want— is not found there", concludes Bijksma.
Originally published on September 14, 2018 in El País
Join our WhatsApp group, click this link
Join our Telegram channel, click this link
Source: https://www.diariodocentrodomundo.com.br/vitimas-de-abusos-sexuais-de-monges-budistas-tibetanos-formaram-grupo-para-denunciar-casos/