US Undersecretary of State demands that Brazil "influence Maduro to allow free elections"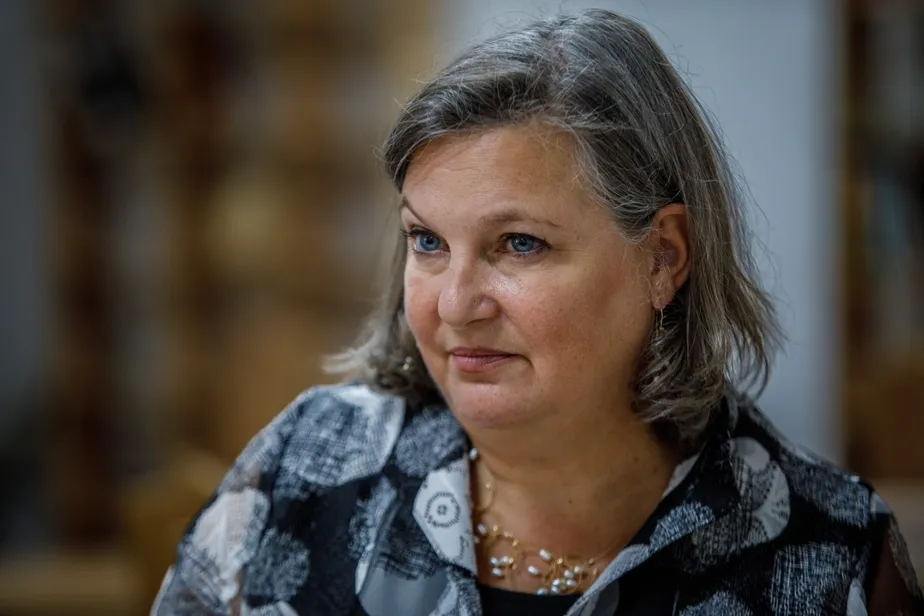 In an interview with Globo, the Undersecretary for Political Affairs of the United States, Victoria Nuland, said that Brazil, under the government of Luiz Inácio Lula da Silva (PT), can play a key role in convincing Venezuelan President Nicolás Maduro to hold free and transparent elections in the country. She also spoke about a possible peace mediation of the war between Ukraine and Russia:
(…) On Venezuela, President Lula participated, along with leaders from other countries, in a meeting with members of the Venezuelan government and opposition. Do you consider that there is a possibility of advancement?
We hope so. It was great to see, in Europe, not just the Maduro regime, but opposition politicians working together, to see them supported by European leaders, by leaders of the (Southern) Hemisphere, with everyone pushing in the same direction, which is to reach a free and fair election. I hope this gives you some momentum and some energy. And obviously Brazil's leadership in all of this, and particularly its (diplomatic) skill, we hope will influence Maduro to really allow a free and fair playing field for these elections, to make sure that all candidates can run, that there's free access to the media, that the primaries are open, all those kinds of things.
Lula has been criticized for statements about Venezuela, such as calling criticism "narrative" and for saying that the concept of democracy is relative. What do you think about it?
Obviously I'm not going to speak for President Lula or get into his head. I think what's important is that the US and Brazil are aligned in pushing for a free and fair election. And that's what we want to see going forward and that will hopefully allow for much more normal relationships. And obviously, if the United States has more normal relations with Venezuela, that improves the ability of everybody to work together in the hemisphere.
(…) On a global level, Brazil has also tried to act as a mediator in the Ukrainian War.
We welcome the fact that Brazil and several African countries, (besides) Turkey, Saudi Arabia, are all interested in trying to promote a true diplomatic dialogue between Ukraine and Russia.
Obviously, they have to be ready for this, on both sides (of the war), and Russia will have to respect the principles of the UN Charter. And these are the foundations upon which any just peace must exist. But we talked today that if and when the parties reach a diplomatic table, it will be important for the United States to support this process, it will be important for Brazil to support this process, as it will be for any other country that can have influence on one or both parties.
And do you see any chance of an agreement?
I'm a diplomat. That makes me an optimist. It also makes me believe in diplomacy. Right now, we see both parties believing they can win on the battlefield. Those efforts will run their course and then we'll see. (…)
Join our WhatsApp group,clicking on this link
Join our Telegram channel,click this link
Source: https://www.diariodocentrodomundo.com.br/subsecretaria-de-estado-dos-eua-cobra-que-brasil-influencie-maduro-para-permitir-eleicoes-livres/