US announces that Israel will implement daily four-hour pauses in northern Gaza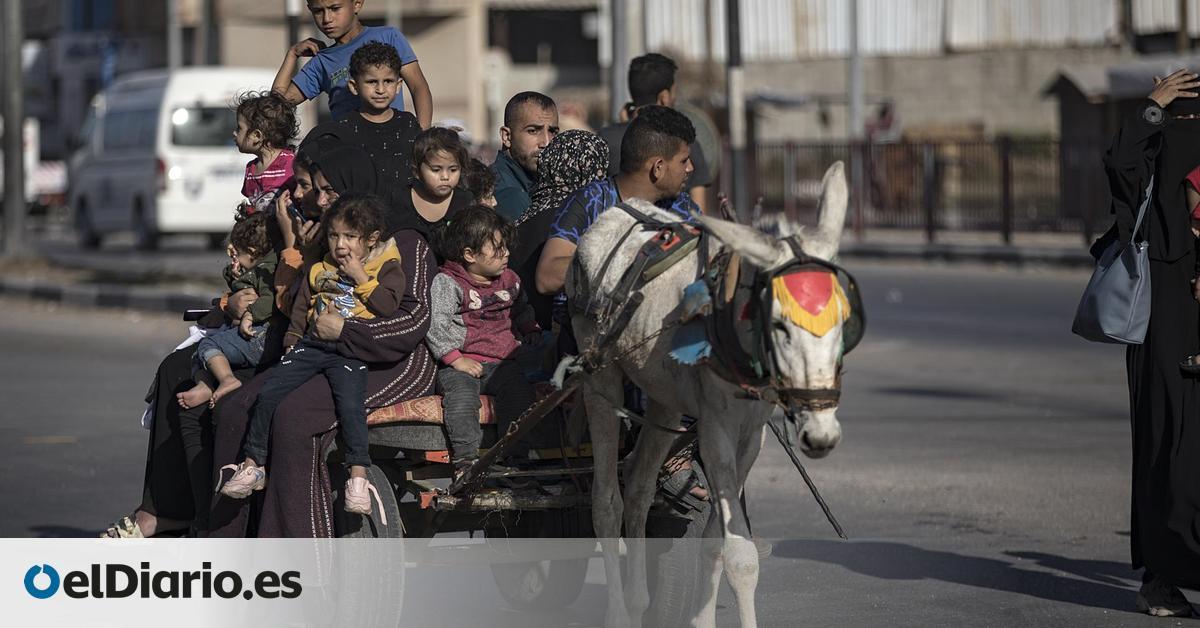 The West Bank is experiencing its deadliest day since 2002 with 18 dead
At least 18 Palestinians died this Thursday in different violent incidents with Israeli troops in the West Bank in the deadliest day in the area since 2002, the height of the Second Intifada.
The escalation of violence in the West Bank broke out a year and a half ago, but has escalated since the start of the war on October 7. Since then, 181 Palestinians have died in violent incidents with Israel, 9 of them killed by settlers and 2,400 have been injured.
The bloodiest episode today took place in Jenin – one of the main sources of violence in the northern West Bank – where 14 Palestinians died and more than 20 were injured in an incursion by the Israeli Army into the refugee camp that, as is common there, triggered armed clashes with Palestinian militias.
18 deaths in a single day represents the highest number in the West Bank since 2002, according to data from the Israeli NGO Btselem; and the 14 deaths in Jenin also represent the deadliest incident in that area at least since 2005, when the UN began its records.
In addition to the events in Jenin, four other Palestinians have died in clashes with Israeli troops in different parts of the West Bank, militarily occupied by Israel since 1967 and which is experiencing its most violent year in two decades in 2023 with almost 390 deaths.
At dawn, in separate clashes with Israeli forces in the southern West Bank, two Palestinians died: Mohamed Thawabta, 51, in the town of Beit Fajar, near Bethlehem; and Anas Abu Atwan, 30, in Dura, a village near Hebron.
In the afternoon, Muhanad Jad al Haqq, 29, was killed by Israeli gunshots to the abdomen in clashes in the Al Amari refugee camp, near Ramallah; and Qadri Hatab, 22, also for a bullet in the abdomen fired by Israeli soldiers in the Balata refugee camp, in Nablus, according to Health.
With information from EFE.
Source: www.eldiario.es