Ukraine criticizes Lula's idea for a peace proposal with Russia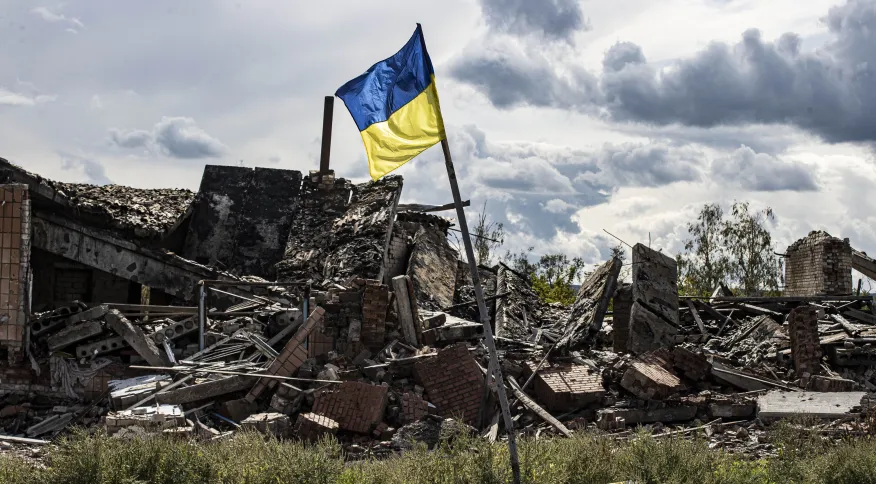 Ukraine responded this Friday (7) to a speech by President Luiz Inácio Lula da Silva (PT) in a meeting with journalists on Thursday (6), when he suggested that the eastern European country give up on Crimea, a Ukrainian peninsula annexed by Moscow to Russian territory in 2014, in exchange for the territories invaded in the current offensive.
Ukrainian diplomacy spokesman Oleg Nikolenko said efforts to restore peace would be based "on respect and full Ukrainian territorial integrity".
Nikolenko said that there is no reason to justify leaving Crimea, but he appreciated Lula's efforts to find a way to stop the conflict with Russia.
"Ukraine appreciates the efforts of the President of Brazil to find a solution to end Russian aggression. At the same time, we make it clear that we do not trade our territory. There is no legal, political or moral reason that justifies the abandonment of a single centimeter of Ukrainian territory," the Ukrainian spokesman wrote on Facebook.
"Any mediation effort to restore peace in Ukraine must be based on respect for Ukraine's sovereignty and full territorial integrity, in accordance with the principles of the Charter of the United Nations," said Nikolenko.
At the end of January, Lula formulated a proposal for the mediation of a group of countries in the conflict in Ukraine. The Brazilian president must to present this project to the Chinese president, Xi Jinpingin Beijing next week.
The Brazilian president said he was "confident" in the chances of success of this project, hoping that the group of countries "is created" when he returns from China.
Join our WhatsApp group, clicking on this link
Join our Telegram channel, click this link
Source: https://www.diariodocentrodomundo.com.br/ucrania-critica-ideia-de-lula-sobre-crimeia-para-proposta-de-paz/