Trump cites "political persecution" and says he could face "400 years in prison"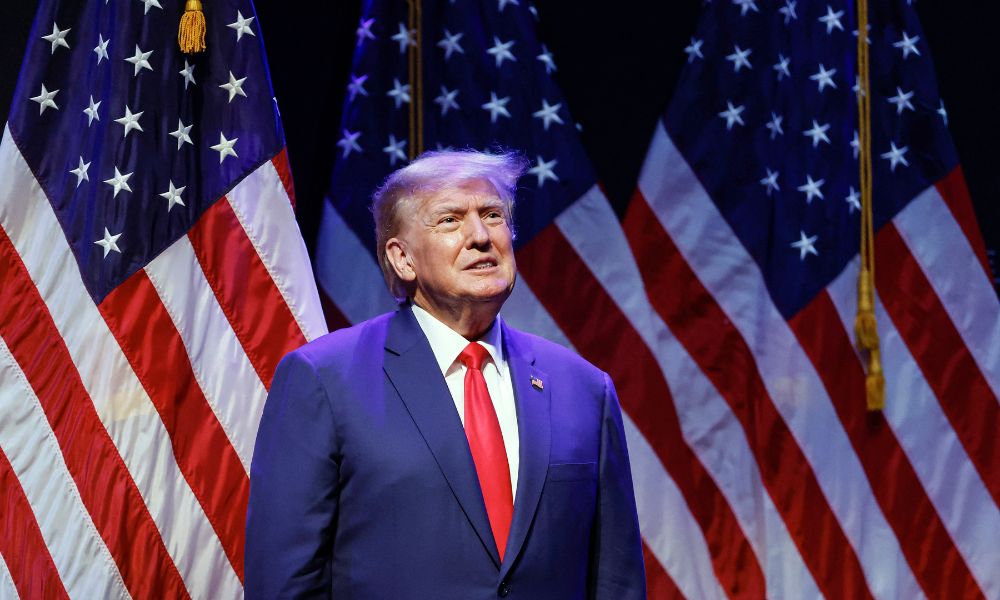 Donald Trump, former US president, said he is under threat of getting "400 years in prison" for the charge of keeping confidential documents that he removed from the White House and illegally took with him when he left power in January 2021.
In court, last Tuesday (13), the former president pleaded not guilty to the 37 accusations that he put state secrets at risk and obstructed justice from recovering the files. Later that day, he addressed supporters for the first time since the case in New Jersey. Trump claimed to be suffering "political persecution".
The leading Republican presidential candidate was booked and charged with 37 criminal charges, including 31 violations of the Espionage Act. During the session, he would have said that such a law "was not made" for former presidents who store his management documents. According to him, it would be a crime "so heinous" that only the death penalty "would solve it".
Trump continues to declare his innocence of all charges. He was released on bail on condition that he would not discuss the case with a witness list.
Trump says he faces up to 400 years in prison if convicted of violating the Espionage Act.

Former US president claimed to be the victim of persecution and that he is accused of a crime so serious that it could only be solved with the death penalty.

(Via: @SamPancher) pic.twitter.com/q9sWZTq3Rd

— Metropoles (@Metropoles) June 14, 2023
Join our WhatsApp group, click on this link
Enter our Telegram channel, click on this link
Source: https://www.diariodocentrodomundo.com.br/video-trump-cita-perseguicao-politica-e-diz-que-pode-pegar-400-anos-de-prisao/