Train explosion generates toxic smoke, causes poisoning and worries residents in the USA; see images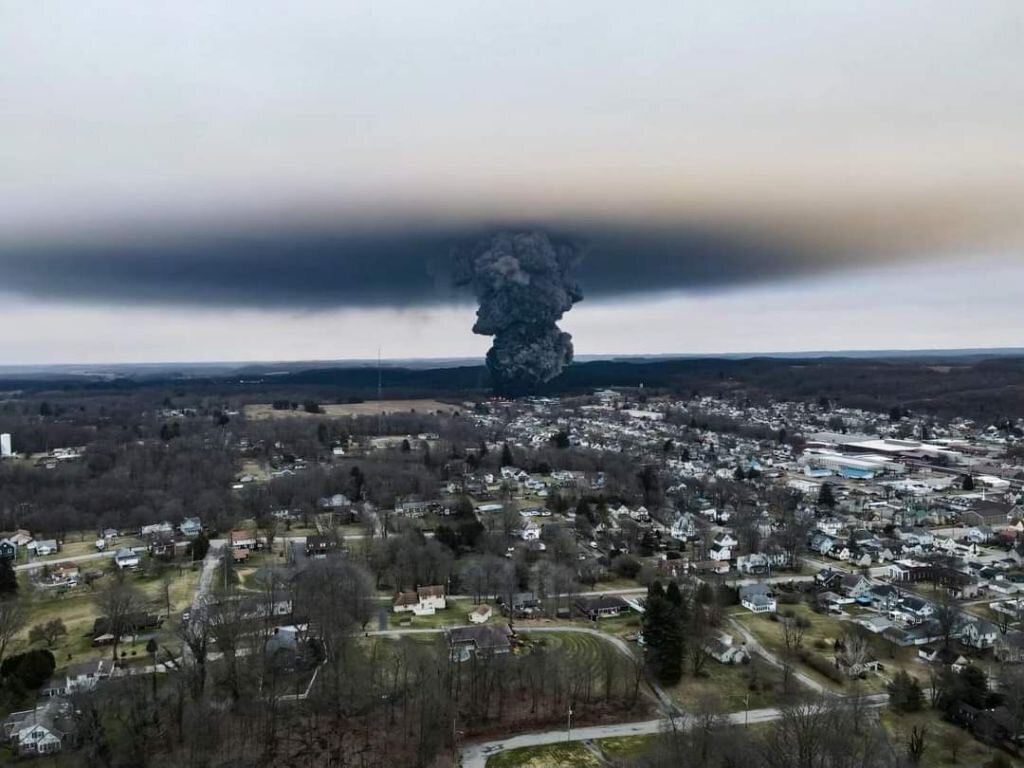 A train carrying a cargo of vinyl chloride derailed in Ohio, in the United States, last week. The accident caused an explosion of toxic gases that worries residents of Ohio and other states.
Last Tuesday (7), a potentially toxic haze and intense odors were registered in the area. The accident motivates lawsuits and a concern of the authorities with possible contamination.
Two Pennsylvania residents have filed a federal lawsuit against Norfolk Souther, the company responsible for the train that derailed on the Ohio-Pennsylvania line. The lawsuit seeks a guarantee from the company that it will carry out health monitoring for residents of states affected by the smoke.
If the action is upheld, the railway operator would have to pay for the medical examination and related care for anyone within a radius of up to 48 km from the location of the train derailment.
About 50 railcars, including 10 carrying hazardous materials, derailed on Feb. 3 in Ohio. No one was injured, but some residents have complained of headaches and malaise since the derailment.
Investigators said the accident was caused by a broken axle. Three days after the accident, authorities decided to release and burn vinyl chloride inside five tank cars, releasing an airborne explosion of hydrogen chloride and the toxic phosgene gas.
Environmental regulators have been monitoring the air and water in the affected areas and say that so far the air quality remains safe and the supply of drinking water has not been affected.
After the accident, a water utility in neighboring West Virginia said it was improving the water treatment process as a precaution after the derailment. West Virginia American Water has said it will install a secondary entrance on the Guyandotte River should it become necessary to switch to an alternative water source.
See videos and photos of the moment of the explosion:
In the USA 🇺🇸 a disaster like Chernobyl happened. In Ohio, what may be one of the greatest ecological disasters in US history occurred. A train derailed with 100,000 gallons of vinyl chloride, exploding into a huge ball of toxic rain that poisoned everything. pic.twitter.com/VjeIt89ZKt

— ⒿⓄⒸⒺⓁⓂⓄ ⒸⒾⓂⒶⓈ ® (@JocelmoCimas) February 13, 2023
Join our WhatsApp group, click on this link
Join our Telegram channel, click on this link
Source: https://www.diariodocentrodomundo.com.br/vazamento-quimico-gera-fumaca-preta-causa-envenenamento-e-preocupa-moradores-nos-eua-veja-imagens/