Together? Radical and PRO governors differ from the support for Milei given by Bullrich and Macri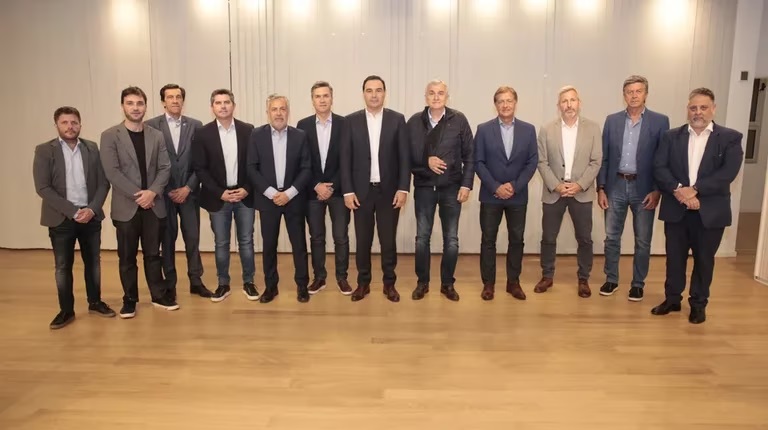 After the press conference he gave Patricia Bullrich y Luis Petri, with the support of former president Mauricio Macri, where they raised support for Javier Milei's formula; The governors of Together for Change met to later publicly express their difference with this decision.
Just like the leaders of the UCR, Gerardo Morales and Martín Lousteau, did. And other sectors of radicalism, such as the one headed Lilita Carrió. Although the tone of the governors' statement is to maintain the unity of Together for Change; I propose that it is difficult in the face of the unilateral decision made by "the falcons."
Is about governors of both radical extract and PRO. The spokesperson in front of the cameras was the radical governor of Corrientes, Gustavo Valdes. The elected governor of Chubut also participated in the meeting, Ignacio Torres, from the PROamong 10 other governors.
Jorge Macri, newly elected head of government of the City of Buenos Aires, was not present.
"Fundamentally, the statement is to preserve the unity of Together for Change," said Valdes. And in response to the question of If that unity would be maintained with Mauricio Macri, he answered: "We are going to work together, the 10 governors and our political space".
And facing the runoff, he stated: "We believe deeply in public education, in public health. We believe that we have to invest in the national State, but we have to lower withholdings."
In this way, the coalition governors propose not accompanying Javier Mieliwhile reaffirming their opposition to the government that today leads Sergio Massa.
In the statement they express: "Our duty at this moment is not to determine who will be the next president, but to reaffirm the founding values ​​of Together for Change, establishing ourselves as the main opposition in Congress with the largest territorial presence in the country, dedicated to protect institutions and supervise the government that is elected on November 19".
And they clarify: "We will continue to be the main resistance to economic populism (…) But the way to do it is by reaffirming the founding values ​​of Together for Change in the National Congress and the provinces, and not giving our identity to the alchemist on duty".
The future of the political coalition of Together for Change is more than questioned at this time; and the end of the rope is tightened on the side of the macrista sector, which won the presidential PASO with Horacio Rodriguez Larreta, but was defeated in the general elections.
Source: www.laizquierdadiario.com