Third Malón: Myriam Bregman was received by representatives of the indigenous communities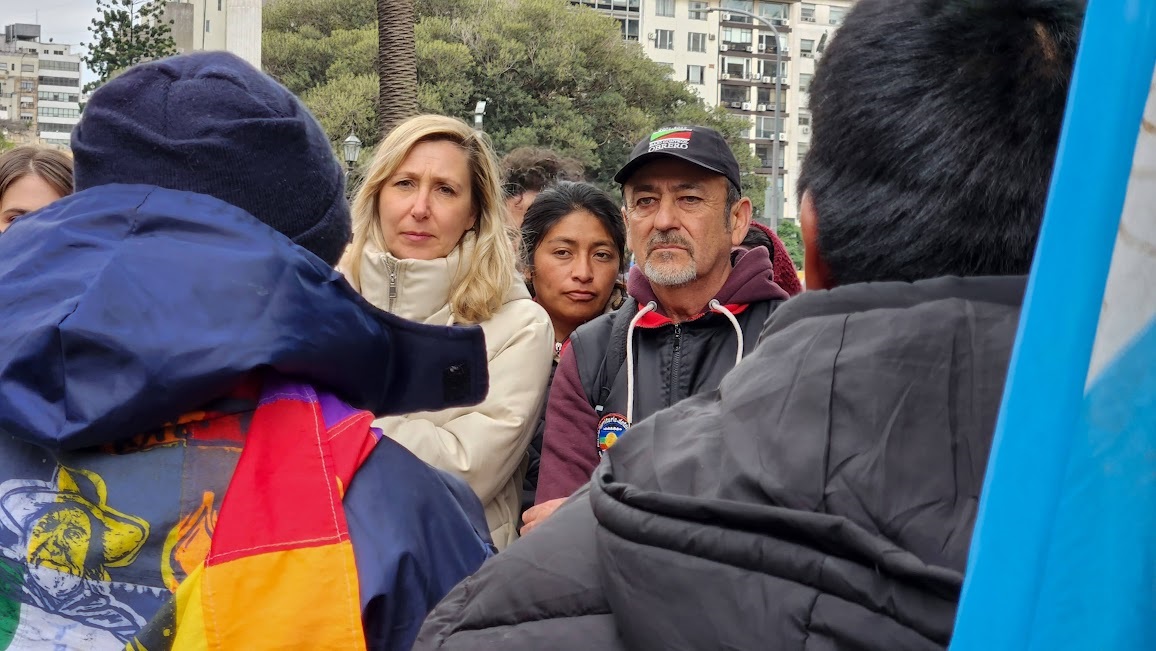 The camp in front of the Courts has been going on for more than a month. Bregman, who had accompanied the arrival of the Malón, was with Raúl Godoy talking with the "maloneras" and reaffirming the support of the PTS-Left Front for their demands.
The claim of the indigenous communities of Jujuy and other regions is still present in the political center of the country. They have been camping for more than a month as part of the Third Malón de la Paz. Against the constitutional reform of Gerardo Morales, in claim of their territories and in defense of water, against extractivism.
Myriam Bregman was present this Wednesday again at Plaza Lavalle. Until then she had accompanied the arrival of the Malón on her first day, in addition to participating in the hearings and other activities promoted by the communities. Together with Raúl Godoy, a referent of the PTS and the Movement of Classist Groups, she was chatting with the "maloneras" who remain firm.
View this post on Instagram
"More than 300 communities are represented in the @tercermalondelapaz, which have their roots throughout the north of the country, where they develop family farming and cooperative economies, and where they also fight against the unconstitutional and anti-democratic reform of Governor Gerardo Morales," Bregman posted. . "They are the ones who carry their flags and are on the front line against extractivism, promoted by the governors in the provinces and by the national government," he added. And he reaffirmed that "their fight is emblematic, and we call to support it. From the benches of the Left Front in Jujuy, with Alejandro Vilca, Natalia Morales, Gastón Remy and Keila Zequeiros, and from our national benches and our presidential formula, we reaffirm our commitment to fight and our solidarity".
The parliamentarians of the PTS-Left Front have also sent a letter to the communities with their support.
Politics / Myriam Bregman / Third Raid of Peace
Source: www.laizquierdadiario.com