The Government postpones the reform of the EBAU and keeps the test unchanged for 2024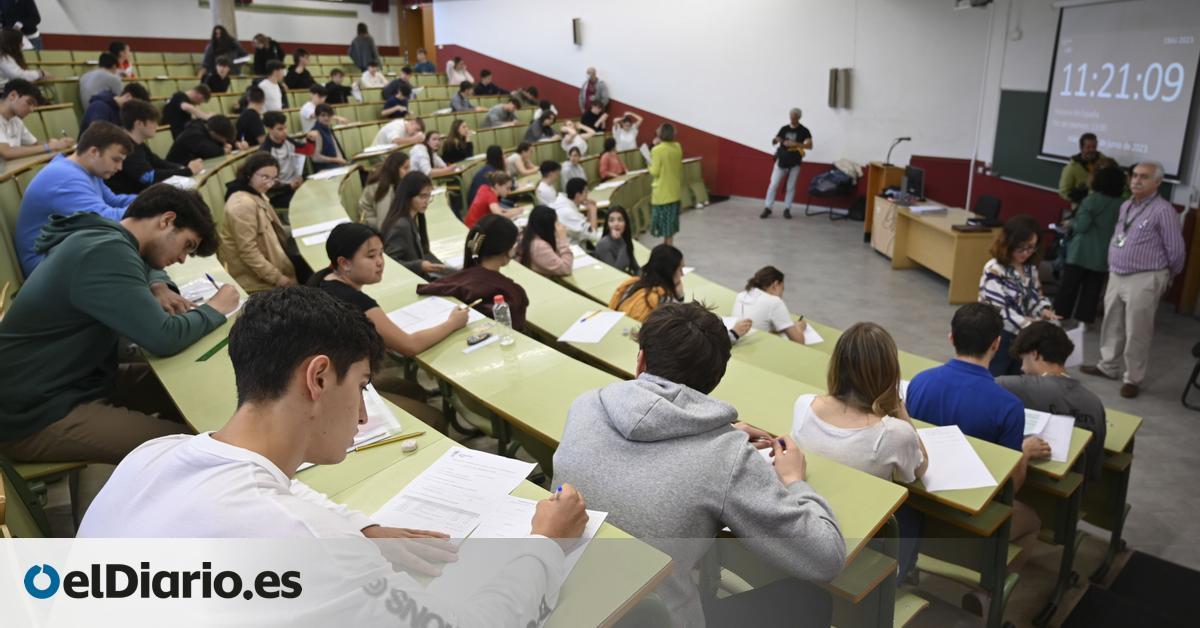 The Ministry of Education has decided to postpone the reform of the EBAU for this course that begins, 2023-2024, so that the test will continue as before. The legal reports requested by the department headed by Pilar Alegría do not guarantee that a government in office can approve laws or royal decrees, unless they obey issues of "extreme urgency."
This decision has been transferred by the Secretary of State for Education, José Manuel Bar, in a meeting this morning with representatives of the autonomous communities by videoconference. The Ministry of Universities also plans to transfer the decision to the universities this morning.
The Ministry had already decided in May to paralyze the approval of the royal decree of the new university entrance exam for "responsibility", understanding that it was "more logical" for the new Executive to carry it out after the early general elections.
The implementation of the new model of the university entrance exam was scheduled for the 2023-2024 academic year so that, after a transitory period, it would be definitively implemented in June 2028.
This is the proposed reform
The text handled by the Ministry proposes that the exams of the entrance test to the University last 15 minutes longer than currently (from 90 to 105 minutes) and also establishes that common correction criteria will be created to delve into a certain homogenization of the system, the main claim made by the PP for Selectivity. In fact, the popular ones want an equal test at the national level, something that is practically unfeasible given that each autonomous community is responsible for half of its educational curriculum and Lomloe leaves them especially open, so not all content is given in all communities.
The new exam model has already passed the test of the students, who received it positively. The test tries to bring the exam questions closer to real life, as it happens with the law. Thus, in the pilot test that was carried out in Asturias, it was asked to solve problems such as being as precise as possible in the times that the pilots need to overtake within the Ricardo Tormo de Cheste circuit, calculating the tiles that must be acquired to reform the wall of a cathedral decorated with Mudejar stars or see how to make the most of the hammocks that businessmen place on the beaches in high season.
Source: www.eldiario.es