The first polls in Poland give the opposition bloc led by Tusk a majority to govern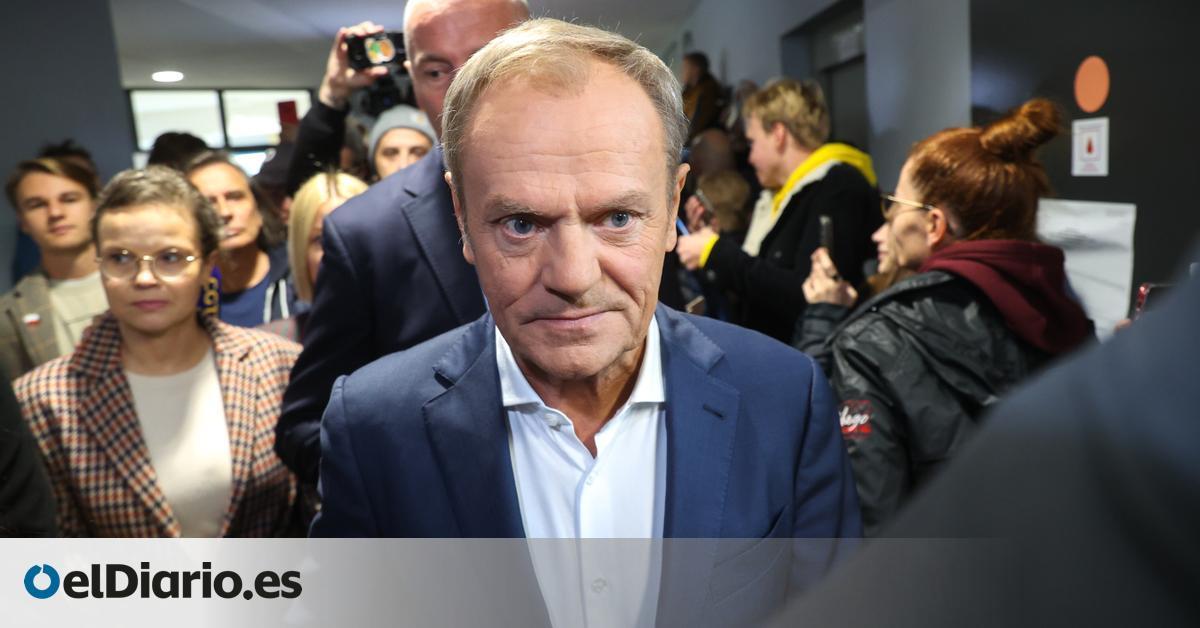 The first exit polls after the closing of the polling stations this Sunday in Poland give victory to the Government party, the conservative Law and Justice (PiS), and assign it 200 of the 460 seats in Parliament, which however it distances him from the absolute majority. Those who do have options to take power, according to the first data, are the opposition bloc, led by the Civic Platform led by the former president of the European Council Donald Tusk, together with the center-right Third Way coalition and The Left.
"Poland has won! Democracy has won! "We have thrown them out of power!", claimed Tusk, leader of the Civic Platform party to his followers, according to the Polish press. "I know our dreams were even more ambitious. I have been in politics for a long time. I am an athlete. I had never been so happy in my entire life," added Tusk, who assured that he had "never been so happy with a second place."
The exit poll places PiS with 36.8% and the Tusk Civic Platform with 31.6%. The two groups that could form a coalition with Tusk also obtained good results, with 13% for the center-right Third Way and 8.6% for La Izquierda. For his part, PiS leader Jaroslaw Kaczynski has acknowledged that they "probably" cannot govern.
Thus, the newly created centrist Third Way coalition, which brings together Poland 2050 and the Farmers' Party, would be placed in third place in terms of support; ahead of The Left. The ultranationalist group Confederación would have suffered a collapse in its hopes by obtaining approximately half of the support that the polls granted it: 6.2% of the ballots.
Likewise, and according to the Ipsos survey, participation in the referendum on immigration policy called at the same time as the elections will have been only 40% of the electorate, so its results will not be binding and will represent a severe setback for the Executive. that sought to support its policy in that area.
Participation, in the absence of updated information from the Polish Electoral Commission, will surely reach historic levels, since at 5:00 p.m. local time (15:00 GMT) 57.5% of Poles had already exercised their right to vote, 12 % more than four years ago.
Source: www.eldiario.es