Salta: teachers detained by the Sáenz government were released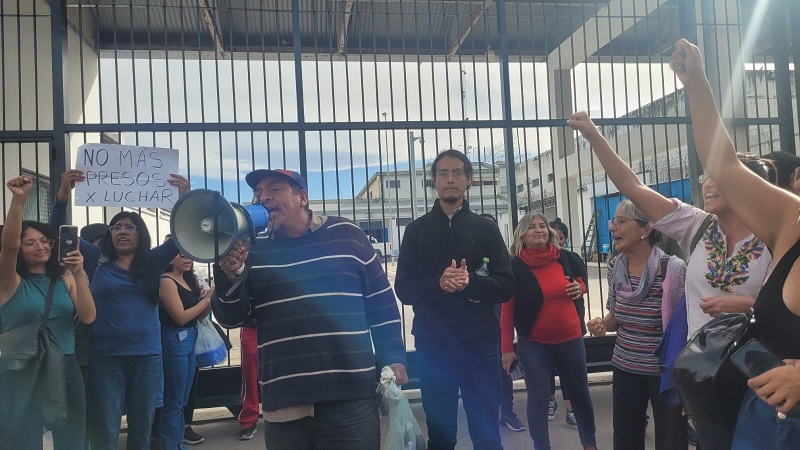 The liberation began at 3:15 p.m. and they are being welcomed by hundreds of teachers and union, political, and social organizations. The detainees were charged with "judicial disobedience" and "obstruction of land circulation routes."
Finally, the questioned head of the Guarantee Court No. 1 of Salta, Dr. Ada Zunino, began to grant the freedom of the 19 detainees during the brutal repression unleashed yesterday on the AUNOR highway, at the access to the Salta capital.
View this post on Instagram
Both the repressions on Wednesday and yesterday, Thursday, were repudiated by a large political and union arch at the national level. In addition, dozens of schools, colleges and even the Orán Headquarters of the National University of Salta (UNSa) refused to participate in the commemorative acts of May 25, for which the governor had to suspend them.
The reference of the PTS in the Left Front and special education teacher, Daniela Planes, pointed out that "it is essential to carry out a great campaign for the prosecution of our and our colleagues who were demanding something as elementary as having salaries above the basket of homelessness and poverty. CTERA should call a national strike because this cannot be naturalized, in Salta every week Governor Sáenz has been carrying out repressions and now he wants to discipline the social protest with articles from the time of the dictatorship. You don't have to allow it."
News in development
Politics / Salta / Self-convened teachers / Gustavo Saénz / Teachers
Source: www.laizquierdadiario.com